Greek Bailout 2015: Timeline Of Key Events Greece Faces Next, What's Coming In The Weeks And Months Ahead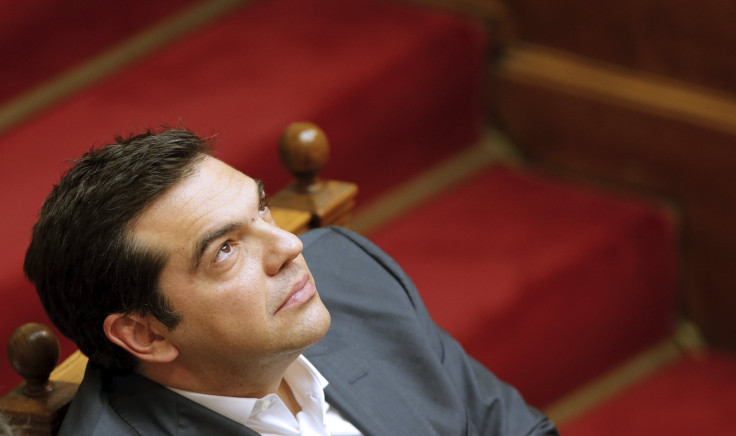 Greece narrowly escaped an exit from the 19-member eurozone this week following months of uncertainty. The country was teetering on the verge of collapse with a hobbled economy and more than 300 billion euros ($330 billion) of debt, but it still faces several key steps before its most recent bailout deal can be finalized with international creditors.
On Monday, the Greek government completed its abrupt about-face by accepting even more restrictive austerity terms from the rest of the eurozone after a Greek referendum nearly two weeks ago rejected international creditors' demands for austerity reforms. After 17 hours of tense negotiations in Brussels, Greece and its international creditors struck a tentative bailout "aGreekment," or an agreement to start negotiations on a deal. Greece's parliament must now begin implementing the reforms.
On Thursday, the Greek parliament passed unpopular tax hikes and pension cuts demanded by the eurozone's other governments as conditions for new financial aid. Hours later, the European Central Bank announced it would increase its emergency funding for Greece's banks by 900 million euros ($979 million) over one week.
Separately Thursday, the Europgroup finance ministers pushed forward a new 3-year aid package for Greece, worth 86 billion euros ($93.6 billion). The European Union finalized a 7.2 billion euro ($7.8 billion) bridge loan to Greece to help keep the country afloat until its full 3-year bailout is finalized.
Greek GDP Growth Over Time | FindTheData
Here's a timeline of important events to come and crucial steps the Greek government will need to follow in the coming months:
Friday, July 17
Other European parliaments still need to approve Greece's reforms. On Friday, the German Bundestag approved the package. Finland's parliament also has given the green light to bailout negotiations, and Austria's parliament will also vote on whether to approve a new rescue fund for Greece.
But uncertainty remains about the future of the current Greek government. A scenario could arise in which Prime Minister Alexis Tsipras would have to step down and a new technocratic government, one similar to that of former Prime Minister Lucas Papademos in 2012, would be installed to implement the measures.
"They avoided an immediate 'Grexit,' but what the finance ministers imposed on Greece is something very hard for Tsipras to accomplish. He will have to form a new coalition. The question is whether he will survive as a prime minister," said Bart van Ark, chief economist and chief strategy officer at the Conference Board.
There's uncertainty outside of Greece, too. Greece's creditors are no longer unified in their long-term approach toward solving the country's debt problem. This week, the International Monetary Fund issued a report that said Greece's debt is unsustainable. On Friday, IMF head Christine Lagarde told France's Europe1 Radio, that it is necessary to restructure Greece's debt to "ease the burden." Meanwhile, German finance minister Wolfgang Schaeuble has continued to say that eurozone bylaws prevent the ECB from restructuring Greece's debt.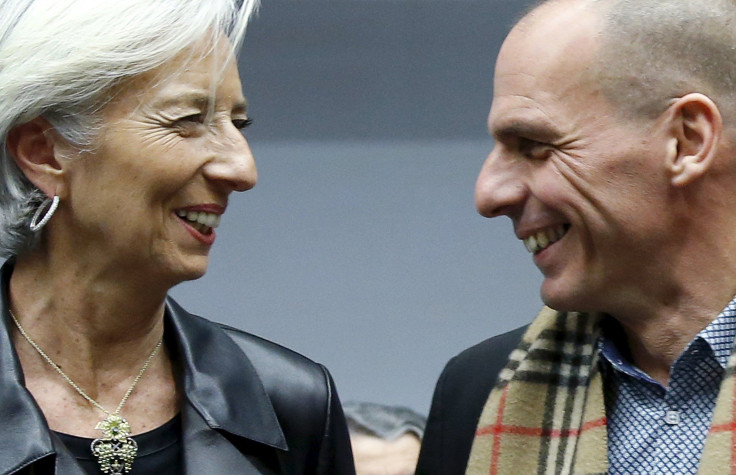 Monday, July 20
Greek banks are also scheduled to open Monday, but capital controls that prevent Greeks from withdrawing large amounts of cash from banks will remain in place.
The country also needs to meet short-term debt obligations on Monday, including a 3.5 billion euro ($3.8 billion) bond payment to the European Central Bank. The bridge loan from the European Union this week will help Greece pay the ECB on Monday.
Meanwhile, Greece has already missed two debt repayments to the IMF for 1.6 billion euros ($1.8 billion) due on June 30, and 457 million euros ($496 million) due on July 13.
Wednesday, July 22
To keep its financial aid program moving forward, Greece must pass a second round of legal reforms by Wednesday. The proposed changes will reshape the Greek civil justice system by simplifying bankruptcy and foreclosure procedures, and implement European Union rules on the recovery and resolution of commercial banks.
August 2015
Greece has outstanding debts to the IMF and ECB estimated at 12 billion euros due by mid-August. In the meantime, Greece could push for long-term debt restructuring. The Eurogroup's summit statement touched on "possible" measures to keep Greece's financing needs sustainable, but creditors have yet to fully elaborate.
"I do not think that pension changes and tax increases can be done fast enough to meet the terms imposed upon by troika," said Elena Frangakis-Syrett, a professor of economic history at Queens College in New York City. "It is my estimation that the debt will have to be restructured down the road and this will eventually happen."
October 2015
International creditors will follow up with Greece to see if Athens has carried out its pension reforms by the end of the month.
© Copyright IBTimes 2023. All rights reserved.
FOLLOW MORE IBT NEWS ON THE BELOW CHANNELS