Greek Economy Slipping Into Dark Ages As Election Approaches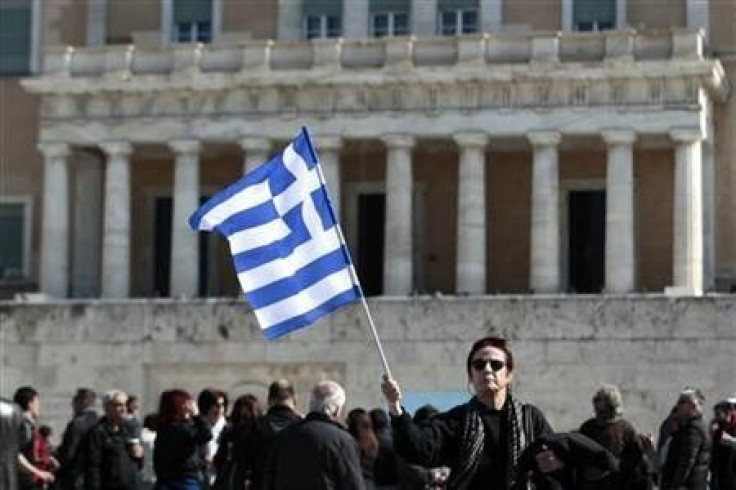 As Greek voters prepare to the go to the polls on Sunday and central banks around the world prepare to enter crisis mode if far left-wing candidate Alexis Tsipras wins and reneges on the country's bailout package, thus threatening euro zone solidarity, the Greek economy may slip into something resembling medieval Europe's Dark Ages.
In recent days, international companies have been divesting their Greek branches, according to a report by the New York Times. French supermarket giant Carrefour SA (Paris: CA) sold its Greek branch to its local partner at a loss, Coca Cola's Greek operations were downgraded by Moody's Investors Service, and various import-export insurance companies have stopped covering transactions with Greek companies.
In addition, Greece risks blackouts as Russian gas giant Gazprom has said it will cut the country off if it does not pay its bills by June 22.
While international companies have withdrawn from Greece, the Greeks themselves have stopped buying everything from clothing to medicine, according to the Times.
The only things that have been selling well recently have been staple foods like pasta and canned goods, which have been flying off the shelves. Greeks are stocking up on non-perishable food in panic-buying mode as they prepare for shadowy worst-case-scenarios following the election. A quiet rush on banks has been occurring, with $1 billion in deposits leaving Greek banks each day for some time.
Greeks are forced to do more than stockpile food, though. They are adjusting to a form of business not seen in the developed world since the Dark Ages. According to the New York Times' report, international suppliers have stopped accepting Greek letters of credit for shipments and are now demanding payment up front. In one case, Nikolas Manesiotis, the owner of a spice importing business that had been open for 93 years, was forced to begin driving around the Greek countryside to demand payment upfront from his buyers so that he could pay his international suppliers. The problem is not unique to Manesiotis, though, and the default state of business in Greece is to be in arrears.
The refusal of international business to take letters of credit from Greek merchants is particularly troubling. One of the great innovations of the European Renaissance was the letter of credit, which allowed merchants and international importers to ship products on the strength of reputation, rather than having to pay upfront.
The premise of the commercial [Letter of Credit] is that the issuing Bank, through a formal letter, indicates that Customer C has a line of credit with the Bank up to a specified amount ... the process involves the letter of credit naming a third party Beneficiary B, usually the seller of the goods subject to the transaction, according to a note about The Circular Letter of Credit by Kent McKeever and Boriana Ditcheva at the Columbia University Law Library.
The rejection of Greek letters of credit may demonstrate a complete lack of faith in the ability of Greek banks to back the credit of Greek businesses like Manesiotis'. Letters of Credit work because the banks act as intermediaries for the transfer of money, meaning that a businessman does not have to give cash directly to his international suppliers. If those suppliers will not accept Letters of Credit, it can be an indication of weakness in the sponsoring banks.
Letters of Credit were fundamental to the development of international trade at the end of the Middle Ages. A breakdown in the acceptance of Letters of Credit from Greek banks could doom the country to spiraling back into a pre-Renaissance, medieval economy where international transactions can only be completed with hard currency or assets, and ready credit for imports and exports would disappear in such a scenario almost entirely.
Whether or not the Greek debt crisis precipitates a return to an economic Dark Age hinges upon the outcome of the upcoming elections. In the end, it will likely be up to the Greek public to decide their economy's fate: plunge the economy into a medieval pit or allow it to continue on and recover in a restored economic Renaissance. The choice is theirs.
© Copyright IBTimes 2023. All rights reserved.