Greek Parliament Approves Bank Recapitalization Bill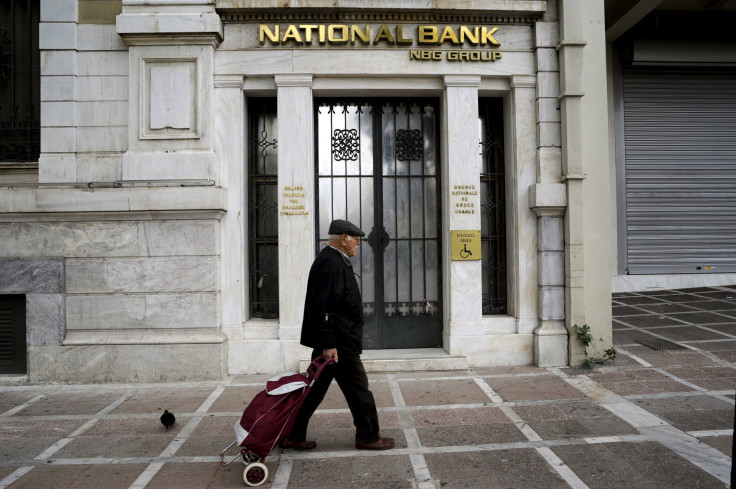 ATHENS, Greece (Reuters) -- Greece's parliament approved Saturday legislation outlining the process of recapitalizing the country's banks, coinciding with an European Central Bank (ECB) health check that showed its four biggest lenders need to plug a capital shortfall of 14.4 billion euros ($15.85 billion). Parliament approved the bill by a majority.
The bill states that the bank-rescue fund called the Hellenic Financial Stability Fund (HFSF) will have full voting rights on any shares it acquires from banks in exchange for providing state aid. Under the bill, the bank-rescue fund will have a more active role, assessing bank managements.
The exact mix of shares and contingent convertible bonds the HFSF will buy from banks in exchange for any fresh funds it will provide will be decided by the cabinet.
The capital hole has emerged chiefly because of the rising number of Greeks unable or unwilling to repay their debt, after a dispute over reforms between the leftist government and international lenders almost saw Greece leave the eurozone.
In checks on the financial strength of the country's four main banks -- National Bank of Greece, Piraeus, Alpha Bank and Eurobank -- the ECB determined that even if the economy performs as forecast, the banks would need almost 4.4 billion euros and more than 14 billion if it performs worse than expected, in a so-called adverse scenario.
International lenders have set aside as much as 25 billion euros for the recapitalization of banks under the terms of Greece's third international bailout, worth as much as 86 billion euros.
(Reporting by Renee Maltezou)
© Copyright Thomson Reuters 2023. All rights reserved.