Grenada Turns To Nutmeg To Boost Economy, Fight Unemployment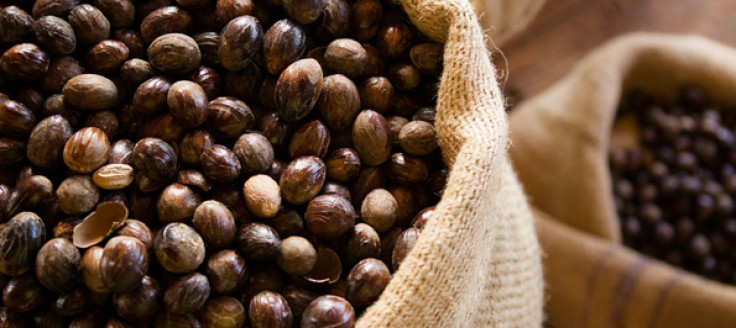 Until now, Grenada was just another paradise island in the Caribbean. The tiny nation, 125 miles north of Venezuela, lived primarily off its pristine blue waters, palm trees and white sand beaches. But Grenada wants to be known for more than that, and has a secret weapon: nutmeg.
The island is striving to make agriculture a second engine to power its economy, after tourism, and has focused on its spices as an export potential. Thanks to its mild, warm climate and fertile land, several natural condiments grow naturally in Grenada, such as cinnamon, clove, ginger, and particularly, nutmeg.
According to numbers from the United Nations, the Caribbean nation is the second-largest producer of nutmeg in the world, surpassed only by Indonesia -- a country's that's 5,300 times bigger. Grenada is also the world's only producer of prime quality mace. The country's main markets are the U.S. and the European Union.
In the country of about 110,000 inhabitants, only 30 percent live in urban areas. According to the World Bank, unemployment has always been rampant, around 40 percent. The government is currently refocusing the nation's economic profile, with projects dedicated to promoting agriculture. The efforts have touched 1,500 new farmers, who receive technical support and financing from international entities to teach them how to up their production and protect themselves from natural disasters, to which Grenada is very vulnerable.
Situtated on the path of hurricanes, the island is routinely hit by tropical storms. In 2004, Hurricane Ivan devastated the island, destroying plantations of nutmeg, cocoa and bananas, of which Grenada is also as a producer. A year later, Hurricane Emily followed, sending Grenada down to ninth place among nutmeg exporters.
The problem is not exclusive to Grenada, and several Caribbean islands have followed their neighbor in its agricultural project. "It will be interesting to see a beginning of dialogue among the small nations of the Caribbean as they try to look for solutions," said Eli Weiss, specialist in rural development with the World Bank.
© Copyright IBTimes 2023. All rights reserved.
FOLLOW MORE IBT NEWS ON THE BELOW CHANNELS