Mexico's Surprising Wine Industry Is In Trouble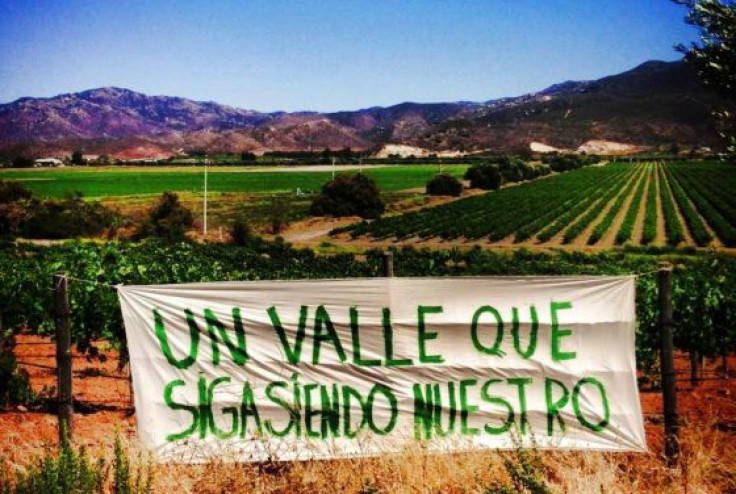 The Guadalupe Valley, in the Mexican state of Baja California, produces the best Mexican wines. And while "best Mexican wines" is not a phrase that wine aficionados have heard too often -- Mexican beers are arguably better-known --- those grapes deserve attention: Mexico boasts the oldest wine-growing region in the Americas, with its first production dating back 450 years.
The "Napa Valley" of Mexico has a climate very similar to California's, which makes it a prime area for grape growing. Wine production in the Latin American country has spiked in the past 30 years, growing at a steady 12 percent rate in the last decade. The production currently ranks at 1.6 million cases a year -- modest numbers, compared to the 39 million produced annually in the Bordeaux region of the south of France, but still important to the region.
Mexico exports 80 percent of its wine, mostly to Europe and the U.S. Mexicans are one of the least wine-drinking people in the world, with an average native consumption of 0.4 gallons yearly per capita, as opposed to two gallons in the U.S. and 15 in France.
However, the fruit of the Guadalupe Valley is in danger: The local council of Ensenada, in Baja California, is currently in talks with several construction companies about a concession that would allow them to build in 48 percent of the winelands. The project is a luxury development, with a spa, golf course, hotel and mall -- and the residents are not happy.
"This is a great way to start destroying the wine industry in Mexico," said Adrián García, owner of the winery Retorno, which makes three wines. The 60 winemakers have joined forces under the name "Por un valle de verdad" (For a real valley), a group that aims to raise awareness of the situation.
The Guadalupe Valley, where Ensenada is located, produces around 90 percent of the total national wine production.
The mayor of Ensenada, Enrique Pelayo, said that construction plans had been approved before his term of office and that he is just following that decision. "I have been one of the biggest promoters of the wine region. I have no personal interest in the construction project, I am just following a previous decision," he said to Spanish newspaper El País.
The general manager of the proposed development, Carlos Lagos, defended his project. He argues that it is sustainable and does not waste resources: "This valley will be a development reference for the rest of Mexico, and it needs proper infrastructure."
© Copyright IBTimes 2023. All rights reserved.