'GTA 5 Online' Heists Update: DLC Coming After Rockstar Releases Zombie Mode?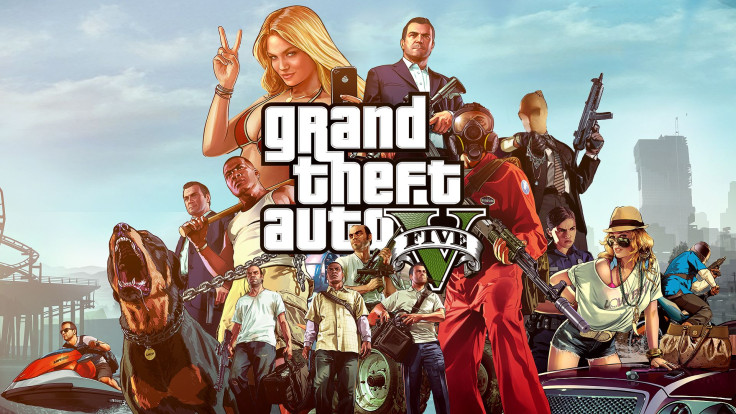 "Grand Theft Auto Online" fans are growing impatient. The highly-anticipated heists feature, which was promised by New York City-based studio Rockstar Games earlier this spring, has yet to reach the open-world game.
The developer promised fans heists would be implemented into the open-world title sometime during the spring, but well into the summer months, Rockstar, which is a subsidiary of Take-Two Interactive Software Inc. (NASDAQ:TTWO), has yet to allow players to take part in heists or elaborate story missions that were introduced in 2003's "Grand Theft Auto: Vice City."
YouTube user and "GTA Online" enthusiast DomisLive recently discussed Rockstar's next update, which he thinks will include a zombie mode, followed by another update that includes heists. Source code was leaked earlier this week that may have contained some info for an upcoming "VIP mission" that will be included in the heists DLC.
Check out the video below:
"Grand Theft Auto V" launched in October for the Xbox 360 and PS3 and is an open world action game developed by Scotland-based Rockstar North and published by NYC-based Rockstar Games. "GTA V" received highly favorable reviews and was the 15th installment in the "GTA" series and the first game since 2008's "GTA IV." The Spike Video Game Awards gave the title the Most Anticipated Game award in 2012. Following its release, the game received the Game of the Year award at the 2013 Golden Joystick Awards. Only three days following its release, IGN listed "GTA V" as second on its list of "Top 25 Xbox 360 Games."
Do you think heists are coming soon? Leave a comment below.
© Copyright IBTimes 2023. All rights reserved.