'GTA 6' Release Date Rumors: Hip Hop Artist Working On Next Game Based In Liberty City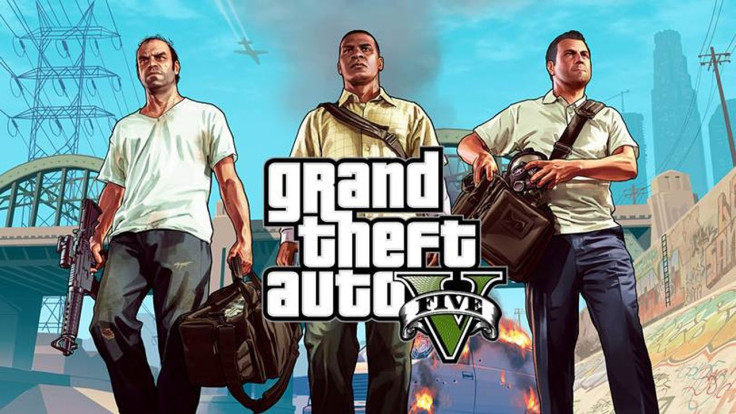 Is "Grand Theft Auto 6" coming to consoles and the PC? A new round of rumors has popped up, though Rockstar hasn't responded or confirmed the title's development.
In an interview with Ballerstatus earlier this month, Brooklyn-born DJ Whoo Kid, 41, discussed placing his music in video games, saying "I was in 'Call of Duty' and I was in some 'Grand Theft Auto' games. I'm bout to be in the new 'Grand Theft Auto' that takes place in New York again."
Does that mean NYC-based Rockstar Games is in the process of developing another title that takes place in the fictional Liberty City, a metropolis based on real-life New York City? Liberty City was the setting for "Grand Theft Auto 3" and "Grand Theft Auto 4."
It could be the NY-based hip hop artist is talking about a Liberty City-based expansion to 2013's "GTA 5." Rockstar hasn't addressed the rumor.
Still, the developer is open to the idea of another "GTA" installment. "We've got about 45 years' worth of ideas we want to do," Benzies told Develop last October. "We don't know what 'GTA VI' will be, but we've got some ideas."
After the "GTA 5" launch on Sept. 17 last year, Rockstar Games focused on improving "GTA 5 Online." "GTA Online is the focus right now. There ain't no rest between finishing 'V' and then Online. Plus we have some other things -- stuff, DLC, I don't know how to describe it exactly -- that we'd like to do, and we'll pick the right ones," Benzies continued.
Benzies stressed the importance of paying attention to the minor details in Rockstar's games. "That last 5 to 10 percent of work on the game makes a huge difference. This level of perfection is not seen or understood in the majority of the industry. We can all make a car drive down a street in a game, but can you do it in style? Everyone's got characters that are walking around but can they walk?"
"Grand Theft Auto V" launched last fall for the Xbox 360 and PS3 and is an open world action game developed by Scotland-based Rockstar North and published by NYC-based Rockstar Games. The title received highly favorable reviews, was the 15th installment in the "GTA" series, and the first game since 2008's "GTA IV." The Spike Video Game Awards gave the title the Most Anticipated Game award in 2012. Following its release, the game received the Game of the Year award at the 2013 Golden Joystick Awards. Only three days following its release, IGN listed "GTA V" as second on its list of "Top 25 Xbox 360 Games."
Within just 24 hours of its release, "GTA V" generated more than $800 million in revenue, equating to around 11.21 million copies sold. Three days after its release, the title had surpassed $1 billion in sales. By Oct. 7, nearly one month after the game's Sept. 17 release date, "GTA V" became the largest digital release in the PlayStation Store for the PS3. The game also received a score of 8/10 on Gamespot.com.
No matter what "GTA 6" will bring, Benzies assured fans they won't be disappointed. "The game always comes first," he promised.
Do you think "GTA 6" is coming soon? Leave a comment or tweet me!
© Copyright IBTimes 2023. All rights reserved.