Guantanamo Bay Torture: Sexual Abuse Worse Than 2014 Senate Report Indicated, Detainee Claims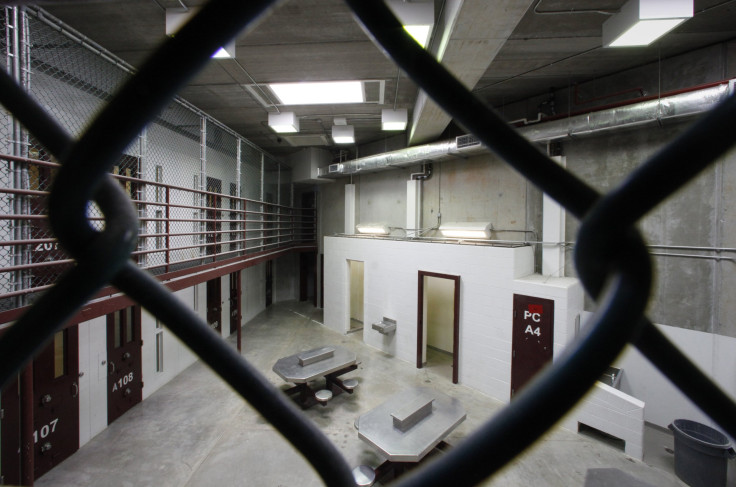 A Guantanamo Bay detainee's testimony suggested last year's Senate report on torture did not cover all forms of abuse used by the U.S. Central Intelligence Agency, an exclusive report by Reuters said Tuesday. Majid Khan, 35, a Pakistani man who pleaded guilty in 2012 to conspiracy, material support, murder and spying charges, said interrogators poured ice water on his genitals, videotaped him naked, hung him from a wooden pole, and repeatedly touched his "private parts," the report said.
His testimony, which was compiled from 27 pages of lawyers' notes, corroborates many of the practices described in the Senate Intelligence Committee's torture report, Reuters said. He alleged he was held in complete darkness and isolated from other prisoners for long periods of time, and was deprived of sleep because of loud music and bright lights. The committee's report was released in December.
Khan also described abuse not yet made public, Reuters reported. Khan said his feet and lower legs were placed in tall metal cuffs that immobilized his legs and he felt the cuffs would break his legs if he fell forward. He claimed the worst of his abuse occurred during an interrogation in 2003 when he was stripped naked and hung from a wooden beam for three days, during which he was provided with water but no food, and ice water was poured repeatedly on his mouth, nose and genitals. His allegations have yet to be confirmed independently.
Khan, who was awaiting sentencing by a military judge at Guantanamo Bay, cannot be given a prison sentence in excess of 19 years because of his role as a government witness. The full Reuters report is available.
© Copyright IBTimes 2023. All rights reserved.