Gue$$ What'$ In $tore For Romney Thi$ Weekend?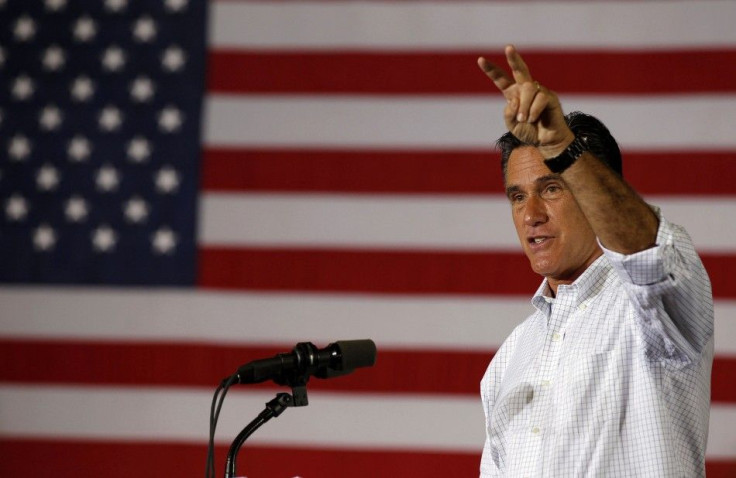 Deer Valley Resort, 38 miles east of Salt Lake City, Utah, is preparing to welcome this weekend some of the most important Republican Party stalwarts and alms-givers at Mitt Romney's three-day retreat.
The guest list includes former Secretary of State Condoleezza Rice, 2008 presidential contender Sen. John McCain, Ohio's Sen. John Portman and Ken Langone, co-founder of The Home Depot, Inc. (NYSE:HD), CBS has confirmed. Notably absent: New Jersey Gov. Chris Christie and Florida Sen. Mark Rubio, two men who have been considered top contenders for Romney's vice presidential pick.
In all, 700 of the party's deepest pockets and staunchest advocates -- including the bundlers that both candidates rely on to max out donations from well-heeled friends, business partners and family members -- will roll into the relaxing highland summer retreat as Romney holds court not far from his $5.2-million Deer Valley lodge. The press is not allowed at the event.
Meanwhile, 750 miles away in San Diego, David and Charles Koch will host an even more secretive fundraising campaign where they will raise money at an undisclosed location in the city. The details of their event were inadvertently leaked last week.
They ask for support -- and they get it because we all love our country and we have a different vision than do the liberals, Stanley Hubbard, a Minnesota television station owner, told Poltico, apparently unaware that Koch representatives have been unwilling to confirm the event is even taking place.
Though the guest list for the Koch event is as unknown as its location, past events have included Supreme Court Justice Antonin Scalia, Sen. Tom Coburn of Oklahoma and Gov. Bobby Jindal of Louisiana.
The Koch brothers are aiming to kick in $400 million of the $1 billion that Republican-backing organizations, including Karl Rove's opaque Crossroads GPS Super PAC (which does not have to disclose donors), intend to give help Romney's election efforts and get President Barack Obama out of office.
The Obama campaign has its own deep pool of cash to tap for his re-election campaign. He raised a record $750 million to get elected in 2008 and has his own phalanx of bundlers, which, unlike those of the Romney camp, have been made public.
Both campaigns are flush with cash, and Obama so far has more in his treasury. But, including the support of outside-the-campaign spending, Republican supporters will likely outspend their adversaries. We won't know for sure until after the election, because social welfare organizations like Rove's gigantic Crossroads GPS Super PAC don't have to disclose what they spent on this election until next tax season.
As the campaign season heats up along with the weather, both candidates are increasing their face-to-face time with their wealthiest contributors in meetings that are not open to the public. Next week Romney will be in McCain country -- Arizona -- for another private meet-and-greet with wealthy backers.
© Copyright IBTimes 2023. All rights reserved.
FOLLOW MORE IBT NEWS ON THE BELOW CHANNELS