Hacking Twitter: New York Times Account Posts False Reports Of Russian Missile Attack On US, Shows Pictures Of Trump, Putin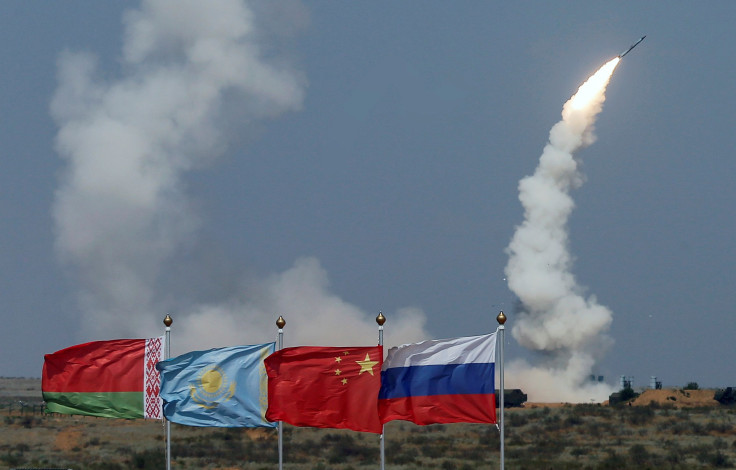 Hackers took control of the New York Times Video Twitter account on Sunday, posting a false report of Russian plans to attack the U.S. with missiles.
The account first posted a suspicious tweet reading, "BREAKING: leaked statement from Vladimir Putin says: Russia will attack the United States with Missiles," sometime Sunday morning. The message was accompanied by pictures of President Donald Trump and Russian President Vladimir Putin.
The tweet was reportedly taken down by 10 a.m., however, the account was then apparently again hijacked, this time by digital security group OurMine. The anonymous group, which has targeted high-profile organizations and individuals in order to promote its online protection services, posted through the New York Times Video Twitter account, claiming it was not responsible for the Russian missile post, but took control to investigate.
"Message from OurMine: We detected unusual activity on the account and we re-hacked it to make sure if the account is hacked or not," the group wrote.
A follow-up tweet, also attributed to OurMine, claimed the culprit behind the first message was the same hacker responsible for posting a Britney Spears' death hoax on Sony Music's Twitter account last month. At 10:17 a.m., the owners of the New York Times Video Twitter, which has over 250,000 followers, posted a tweet acknowledging the hacks. The message said the company was "investigating the situation."
OurMine has claimed responsibility in the past for hacks against Twitter CEO Jack Dorsey, Google CEO Sundar Pichai and Facebook co-founder Mark Zuckerberg among other leading figures in the digital world. The group also attacked BuzzFeed after the news organization claimed to have identified a Saudi Arabia man it believed was behind the hacker group.
After past infiltrations, OurMine often boasted its efforts on its website. No news of the New York Times Video hack had been posted as of Monday morning. The last operation the group's news feed recorded was against Stanford University on Dec. 23. OurMine also announces its action through Twitter where it frequently offers its services to its targets after hacking them.
The content of the hack points to the continued strain relationship between the two countries. Relations between Washington and Moscow hit a low point during former President Barack Obama's administration with the two powers supporting opposing sides in conflicts in Ukraine and Syria. Both countries also saw massive military buildups, the scale of which had not been seen since the Cold War.
Trump, whose presidency began Friday, has expressed his support for Russia and a desire to strengthen ties between the two nations. Trump also suggested he would remove sanctions placed on Russia in the final days of Obama's term.
© Copyright IBTimes 2022. All rights reserved.
FOLLOW MORE IBT NEWS ON THE BELOW CHANNELS