Russia-Trump Ties: Senators To Introduce Bipartisan Bill To Stall President's Plan To Cancel Moscow Sanctions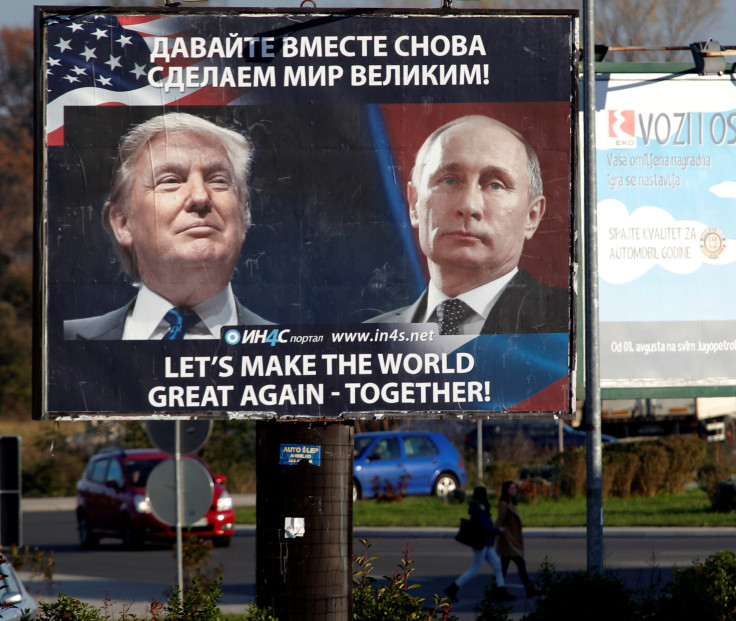 A group of bipartisan senators announced Sunday they would introduce a bill this week that would require President Donald Trump to go through Congress before lifting Russian sanctions put in place by the Obama administration.
In separate interviews with ABC's "This Week," Senate Minority Leader Chuck Schumer and Sen. Jon McCain said they opposed Trump's plans on relaxing the recent sanctions against Moscow in exchange for a nuclear arms reduction deal. Sen. Lindsey Graham and Sen. Ben Cardin also opposed Trump's plan and supported the new bill.
"And for us to repeal sanctions, given what Russia has done in Ukraine and threatened the Baltics and, now, they have clearly tried to intervene in our election — whether it had an effect or not ... that's a danger that we have never faced to this extent in American history," Schumer reportedly said.
"We repeal sanctions, it tells Russia go ahead and interfere in our elections and do bad things, it tells China, it tells Iran. That would be terrible. So this legislation I hope will get bipartisan support," Schumer added.
"We need more sanctions against Russia. We should not relax them," McCain said. "If we don't keep those sanctions on and even increase them it will encourage Vladimir Putin, who is a war criminal."
Trump, throughout his presidential campaign and after his election victory, consistently said he would improve ties with Russia and vowed to ease restrictions against Moscow.
In an interview with the Times of London published last week, Trump said: "… Let's see if we can make some good deals with Russia. For one thing, I think nuclear weapons should be way down and reduced very substantially, that's part of it. But Russia's hurting very badly right now because of sanctions, but I think something can happen that a lot of people are gonna benefit."
Meanwhile, Russian Prime Minister Dmitry Medvedev warned members of the ruling United Russia party against entertaining the illusion that the West would drop its sanctions against Moscow anytime soon.
"It is obvious that all this will last for a long time. Do not rely on someone else's election, on incoming new foreign leaders," Medvedev reportedly said Sunday.
© Copyright IBTimes 2023. All rights reserved.