Trump On Twitter: Is The President A Threat To National Security Because Of His Social Media Presence?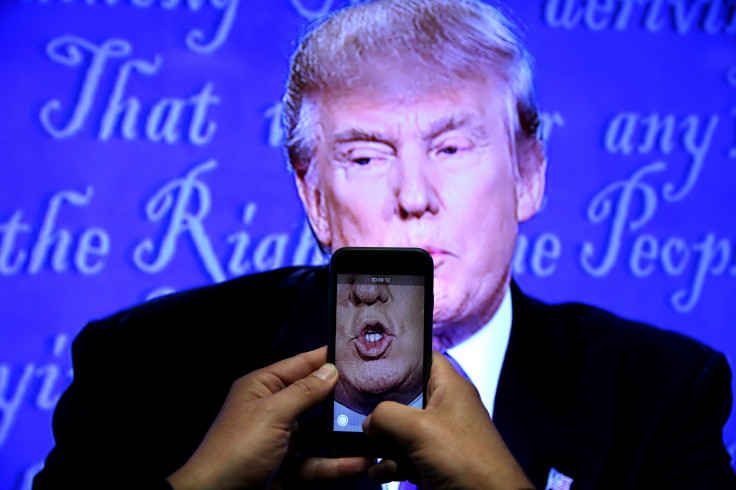 As President Donald Trump was sworn in Friday, he was given control of the presidential Twitter account, instantly amassing tens of millions of followers. Trump is already well known for his active social media presence via his personal Twitter account, but his habits may have to change after taking office.
Trump has said he will continue to use his personal account, which he opened in 2009 and since has used to shake the stock market, argue with foreign royalty and share his political platform with 20.7 million followers. The first tweet on Trump's presidential twitter account appeared shortly after he had been sworn in and linked to the text of the president's inauguration speech posted on his official Twitter Facebook page. Trump did not wait an hour before resuming tweets on his personal account. In the age of cyberattacks and foreign hacking, however, the National Security Agency has imposed restrictions on the president's mobile activities.
These guidelines were the subject of an apparent dispute between Trump's predecessor and the NSA when Obama took office in 2009. Obama insisted on using his Blackberry, forcing the NSA to build a custom, secure device capable of sending and receiving heavily encrypted messages to a select few lines. While the NSA intentionally does not go into detail about the smartphone's capabilities, Obama jokingly complained last year that it could not send texts, take pictures or play music. He reportedly later switched to an iPhone, also with limited features.
This could be an issue for the new president, who reportedly prides himself on being "amazingly accessible," Sen. Bob Corker told the Associated Press Friday. Trump is believed to use an Android phone, something that security experts have pointed out presents a serious security risk.
"President ... Trump is going to find there's no way he gets to continue using a phone in the same fashion as any other American citizen," Martin Alderson, co-founder of tech security company Codified Security, told The Telegraph in November.
Despite these risks, Trump has so far insisted on keeping his own phone and his social media habits show no sign of slowing. The presidential twitter account rapidly gained followers after his inauguration. Since Obama opened his presidential twitter account in May 2015, he collected 13.5 million followers. Four hours after Trump was elected, he gathered 10.4 million.
© Copyright IBTimes 2023. All rights reserved.
FOLLOW MORE IBT NEWS ON THE BELOW CHANNELS