Hamas Death Penalty: Alleged Israeli Spy Sentenced In Gaza Under Palestinian Law To Death By Hanging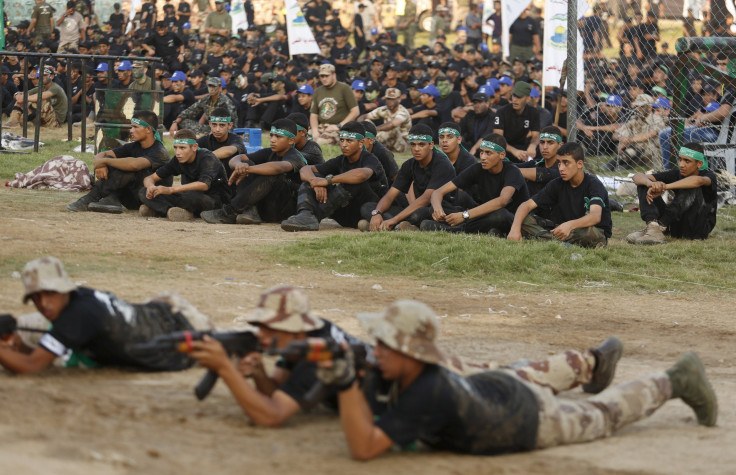 A Hamas military court in the Gaza strip has sentenced a Palestinian man to death after he was found guilty of collaborating with Israel. The accused spy, identified only by his initials A.S., "was sentenced to death by hanging after being convicted of collaborating with the occupier," ynetnews, an Israeli news website, reported Thursday.
The punishment was said to be in adherence with the Palestinian penal code, which designates the death penalty for those found guilty of treason. Under Palestinian law, individuals can also be handed death sentences for murder or drug trafficking, though in practice such penalty is scarcely invoked.
Hamas has been accused of executing countless alleged collaborators for Israel since coming to power in 2006. Many were performed without court proceedings. A report from the human rights group Amnesty International in May condemned the Hamas government for carrying out dozens of "abductions, torture and unlawful killings against Palestinians accused of 'collaborating' with Israel and others during Israel's military offensive against Gaza in July and August 2014." The report argued that Hamas had exploited the security situation in order to "ruthlessly settle scores" with opponents.
Executions are in theory supposed to be approved by the Palestinian Authority's president Mahmoud Abbas, but Gaza's government, which has been locked in a power struggle with Abbas's Fatah party since 2006, no longer recognizes the incumbent president's authority. In the West Bank, where Abbas's government is based, death penalties are rare. One was handed down to a military employee for collaboration and treason in April 2014. The Palestinian rights group Al-Haq has called on the government to ammend its penal code to disallow capital punishment.
Hamas has received considerable criticism for its human rights record and its restrictions on free speech. The United States and Israel consider Hamas a terrorist organization and do not accept its authority to rule the Gaza strip.
Death sentences remain rare in Gaza. The Israeli human rights group B'Tselem found that in 2014, two executions were carried out.
© Copyright IBTimes 2023. All rights reserved.