Palestinian Statehood: Russia Pushes For Permanent Palestine Home During High Level Talks With Hamas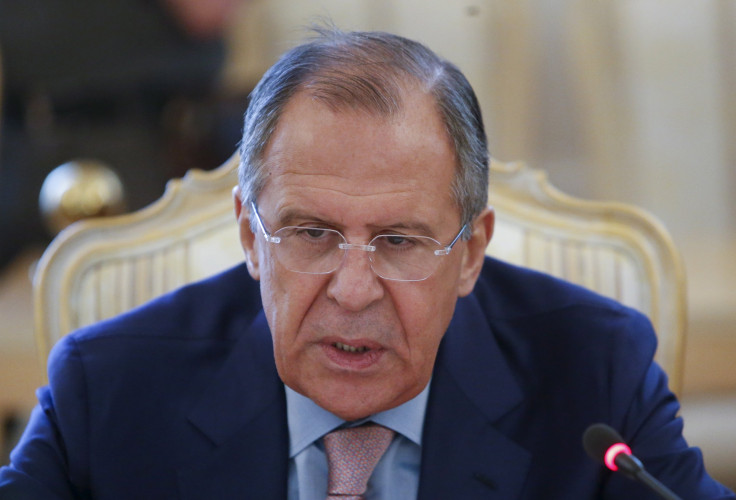 Russia wants to help the Palestinians establish permanent statehood, according to details of a meeting Monday between Russian Foreign Minister Sergei Lavrov and Hamas' political chief, Khaled Mashal, in Qatar. "We would like to see the Palestinians — all of them — to have their permanent home," Lavrov said during the meeting, adding that Russia would help to realize that goal.
News of that gesture of apparent goodwill is likely to evoke predictable reactions from those on both side of the Palestine debate. Israel, which is home to many Russian Jews, could be outraged by Lavrov's comments. Israel's regional rival, Iran, which has recently strengthened ties to Russia through a mix of political support and weapons sales, may support the move as Tehran looks to strengthen its foothold in the region.
Urban Population in Palestine | FindTheData
Russia was part of the six-nation negotiating team that sealed the Iran nuclear deal that prohibits Tehran's development of nuclear weapons in exchange for much-needed sanctions relief.
Mashal, who was the target of a failed Mossad assassination attempt in 1997, responded to Lavrov's comments by saying the Palestinian people hoped "that with assistance from Russia and the whole world this dream will come true."
In addition to potentially causing alarm in Israel, Lavrov's comments could also cause mixed responses across Europe. While Sweden's new leftist government was one of the first in Europe to recognize a Palestinian state, it also has endured increasing hostility from Moscow in the form of military jets and submarines encroaching on Sweden's sovereign skies and waters over the last 16 months.
Lavrov's comments appear to be the latest effort by Moscow to side with countries that have been largely sidelined by the international community. That was no more evident than during Greece's high-stakes negotiations with its European creditors last month. Greece's anti-austerity left-leaning government distanced itself from Brussels because of the austerity demands for getting fresh funds, consequently moving closer to Moscow.
In 2012, the United Nations approved the de facto recognition of a Palestinian state. There were 138 votes in favor, nine against and 41 abstentions. The United States does not recognize Palestine as a state.
© Copyright IBTimes 2023. All rights reserved.