Hamas Executes 18 Palestinians Suspected Of Being Israeli Informers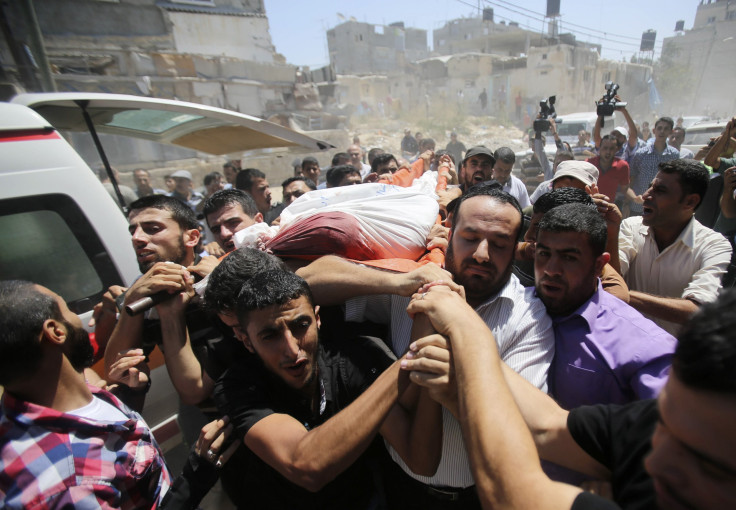 Update as of 7:30 a.m. EDT: Hamas has killed seven more people accused of collaboration with Israel. According to media reports, the victims were shot dead by masked gunmen in a public execution in a square in central Gaza.
Hamas executed 11 people suspected of being Israeli informers on Friday morning, just a day after three of its senior commanders were killed by air strikes, Associated Press, or AP, reported, citing an unnamed Gaza security official.
Hamas had also executed three people on Thursday for collaborating with the Israeli military, Jerusalem Post reported, adding that several suspected collaborators have been killed by Hamas since the start of Operation Protective Edge on July 8.
Friday's killings come just a day after Mohammed Abo Shamaleh, Raed al-Attar and Mohammed Barhoum -- three commanders of the al-Qassam Brigades -- were killed by Israeli air strikes in Rafah. The wife and seven-month-old son of Hamas leader Mohammed Deif were also killed on Wednesday in an unsuccessful attempt on Deif's life.
Israel's Prime Minister Benjamin Netanyahu had, on Thursday, congratulated the country's internal security agency Shin Bet -- which relies on a network of Palestinian informers to pinpoint the whereabouts of Hamas leaders -- for carrying out a successful operation against those who "plotted fatal attacks against Israelis."
Meanwhile, the Israeli military continued with its air strikes on Friday, Al Jazeera reported. At least two Palestinians were killed on Friday at the Nuseirat refugee camp in central Gaza. Another 29 people have been killed in Israeli strikes in Gaza since Thursday, raising the overall death toll to nearly 2,100.
© Copyright IBTimes 2023. All rights reserved.