Week-Long Gaza Cease-Fire Crumbles, 11 Killed In Fresh Violence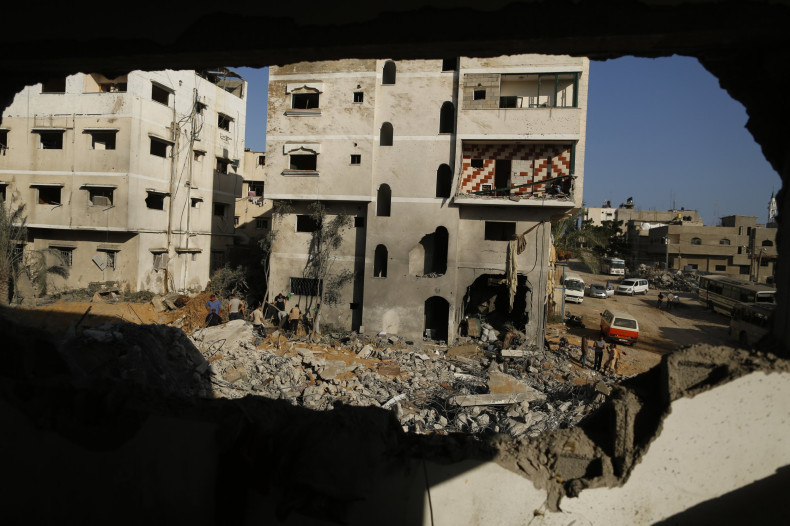 Israeli air strikes in the Gaza Strip, which resumed late on Tuesday in response to rockets launched by the al-Qassam Brigades, have killed at least 11 people, BBC reported Wednesday. The resumption of hostilities between Hamas and Israel marked an end to a week-long truce in Gaza.
A pregnant woman and at least three children were among those killed, according to an Agence France-Presse, or AFP, report. Moussa Abu Marzouk, a senior Hamas leader, said that two of the victims were the wife and daughter of Mohammed Deif, a commander of the al-Qassam Brigades. As of now, Deif's fate remains unknown.
The hostilities resumed just hours before the temporary cease-fire was due to expire. Israeli military officials said they had struck Hamas "terror sites" in Gaza after more than 70 rockets were fired into Israel, targeting Tel Aviv and Jerusalem, Al Jazeera reported.
"In response to Hamas's violation of the truce, the prime minister and defence minister have ordered the IDF (Israel Defense Forces) to once more attack terror sites in the Gaza Strip," an Israeli government official told Al Jazeera.
Meanwhile, the Israeli and Palestinian delegations in Cairo traded blame over the failure of Egypt-mediated truce talks.
"We told the Egyptians we are ready to return to the talks once they find the proper atmosphere,'' Azzam al-Ahmad, leader of the Palestinian delegation, reportedly said, adding that they would depart from Cairo on Wednesday."It's clear the Israelis are not interested in the ceasefire. We did not hear from them. We were willing to, but we did not hear from them."
Since the Israeli offensive began on July 8 in the Gaza Strip, 2,028 Palestinians and 66 Israelis, including 64 soldiers, have been killed.