Hamas Has Denied 37 Gaza War Orphans Access To Israel For A Peaceful Trip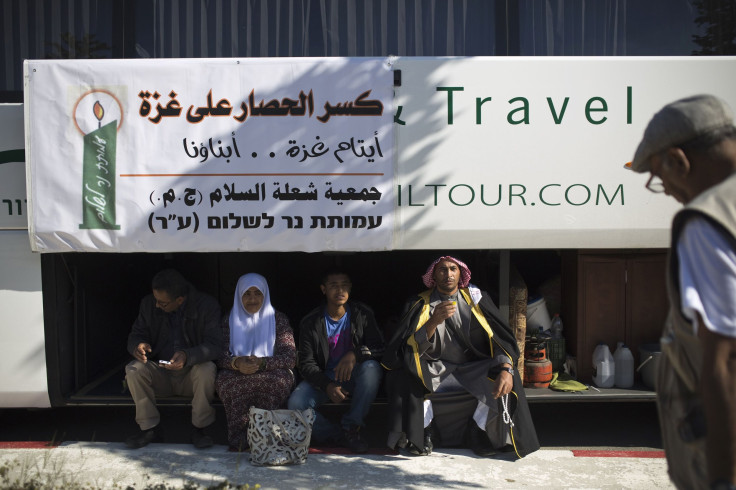 War orphans from Gaza walked to Israel only to be denied permission to cross over by Hamas at the Erez border crossing. Israeli officials had previously OK'd a visit for the 37 youngsters in a peace-building effort.
Eyad al-Buzom, spokesman for Gaza's Interior Ministry, told the New York Times the visit was a suspicious one "aimed to normalize our children with the Zionist occupation. In order to protect our sons, we prevented them from visiting the occupation." "The occupation" refers to Israel, the country Hamas says has no right to exist. Buzom said all "dangerous" trips like this one would meet a similar fate should any more be attempted.
The 37 young people involved, ranging in age from 13 to 16, are orphans of the conflict between Israel and Hamas. Some are them are children of Hamas fighters. Leftist activist Yoel Marshak of the Kibbutz Movement, a political interest group representing hundreds of Israeli farm communities, organized the trip in cooperation with Israel's Arab and Bedouin communities as well as the Palestinian Authority. He said he had received approval via mail from Hamas a few weeks ago.
"In 20 or 30 years, these children will be the leaders in Gaza. The idea was to give them a positive experience in Israel," Marshak said.
Had the group been allowed to make the trip, the agenda included visits all over Israel. They would have been on their way to Tel Aviv, Jaffa and a safari park in Ramat Gan, as well as a meeting with Palestinian President Mahmoud Abbas.
The trip was organized to give the teens a break from tumultuous Gaza. Some 2,100 Palestinians died in the 50-day war between Israel and Hamas during the summer, several hundred of them children.
© Copyright IBTimes 2022. All rights reserved.
FOLLOW MORE IBT NEWS ON THE BELOW CHANNELS