Hamas-Israel Conflict: Top Qassam Brigades General Says Group Is Preparing For War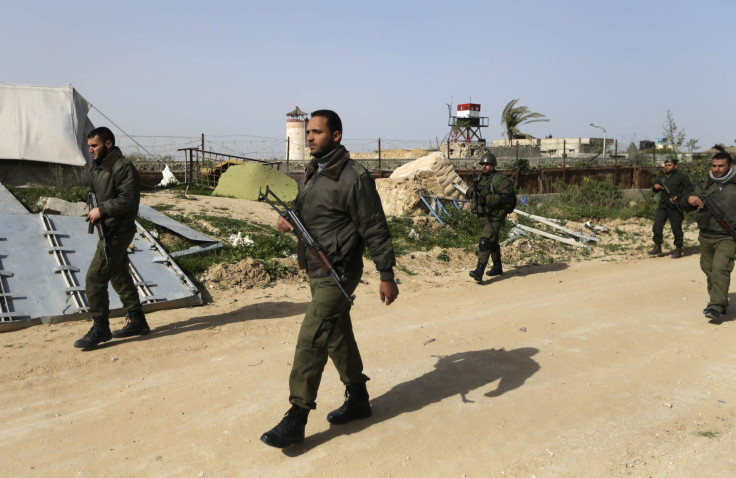 A top Hamas general says the militant group is preparing for a war with Israel, according to a report from the Times of Israel on Monday. Marwan Issa, the top commander of Hamas' military wing, said his group has continued to stockpile rockets in anticipation of a war though it is not actively seeking a new round of violence with Israel.
"We are not seeking confrontation with Israel, but we continue to strengthen our capabilities by producing more rockets," Issa said during a rare public appearance Sunday, ToI reported. The Izz ad-Din al-Qassam brigades commander also said Hamas was looking to forge regional alliances that would help it get more arms, though he emphasized that the group was not interested in aligning itself with any specific country or faction.
Issa's remarks come amid growing fear in Gaza that the Palestinian territory has become increasingly isolated in the wake of Egypt's decision to declare Hamas a terrorist organization. Egyptian troops have destroyed virtually all smuggling tunnels under the Gaza-Egypt border in recent months, leading some Gazans to fear increasing hardship, the Associated Press reported. A Hamas spokesman alleged Sunday that Egypt had become a "direct agent" of Israeli interests, urging Saudi Arabia to pressure Egypt to open the border.
Hamas' self-declared attempts to continue building its weapons capabilities were highlighted Monday when Israel filed indictments against three businessmen for allegedly smuggling weapons-making material to Hamas. The men were accused of "providing raw materials directly to Hamas for the benefit of manufacturing rockets, missiles, and other armaments," the Jerusalem Post reported. Authorities alleged that the effort was part of an attempt to rehabilitate the "terror infrastructure" in Gaza, which was badly damaged during last summer's 50-day war between Israel and Hamas.
© Copyright IBTimes 2023. All rights reserved.