Hamas Leader Meshaal Seeks to Step Down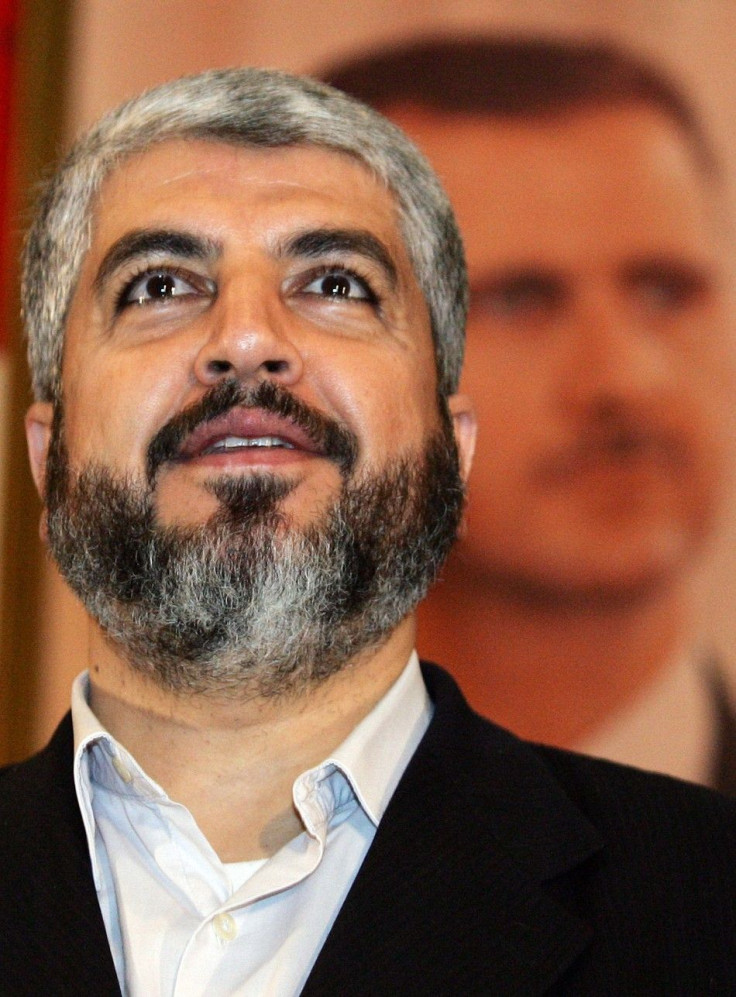 Khaled Meshaal, the leader of the Palestinian Islamist group Hamas, has said he will step down and not seek re-election later this year, according to reports.
However, Hamas has reportedly urged Meshaal to reconsider.
Associated Press reported that Hamas' 55-member Shura Council will make the financial decision on Meshaal. It is not clear exactly when Hamas to hold its next election.
Complicating matters is that Meshaal – who is considered a relatively moderate member of the Hamas movement – currently lives in exile in Syria, a country that has been roiling in its own waves of unrest for almost a year now.
It is unclear what role, if any, Hamas exiles currently play in the Syrian revolt, given that they were invited to the country by the regime of President Bashar al-Assad.
Some Hamas officials have already fled Syria for Gaza, although Meshaal himself apparently remains in Damascus.
Meanwhile, western media speculates that if Meshaal goes through with his promise to quit, his most likely successor would probably be Ismail Haniyeh, who currently is the head of the government in Gaza.
BBC reported that the Hamas movement is divided over the future goals and strategy of the organization. Given the rise of Islamist parties in the Arab world in recent months – particularly the Muslim Brotherhood in Egypt -- some believe Hamas should adopt a more peaceful, moderate approach and abandon its military activities against Israel.
"With this step, Meshaal wanted to emphasize that Hamas is a democratic movement, but the final decision will be made by the Shura Council," said Ahmed Yousef, a Hamas official in Gaza, earlier in the week, according to AP.
Others believe Hamas should remain a hard-line group – this faction would likely be pleased with Meshaal's departure. Hard-liners are committed to an armed struggle against Israel which includes air missile attacks upon the Jewish State.
Hamas, which Israel, the European Union and the United States have characterized as a terrorist organization, has ruled Gaza since 2007.
Meshaal took over Hamas in 2004 following the assassination of the movement's founder, Sheik Ahmed Yassin, and his successor Abdel Asiz Rantissi, by Israel. Meshaal himself survived an assassination attempt by Israeli forces in Jordan in 1997.
Meshaal has been instrumental in seeking to reconcile Hamas with the more moderate Palestinian group, Fatah. He is scheduled to meet with Fatah leader Mahmoud Abbas next month in Cairo to iron out a plan to unite the two factions.
Amin Maqboul, a Fatah negotiator in the talks with Hamas, told AP: "Meshaal had a significant role in pursuing reconciliation. We hope that his successor takes the same path, particularly ... since there are some forces in Hamas in Gaza who are not interested in reconciliation."
© Copyright IBTimes 2023. All rights reserved.