Hamas' Rule In Gaza Has 'No Substitute,' Top Israeli General Says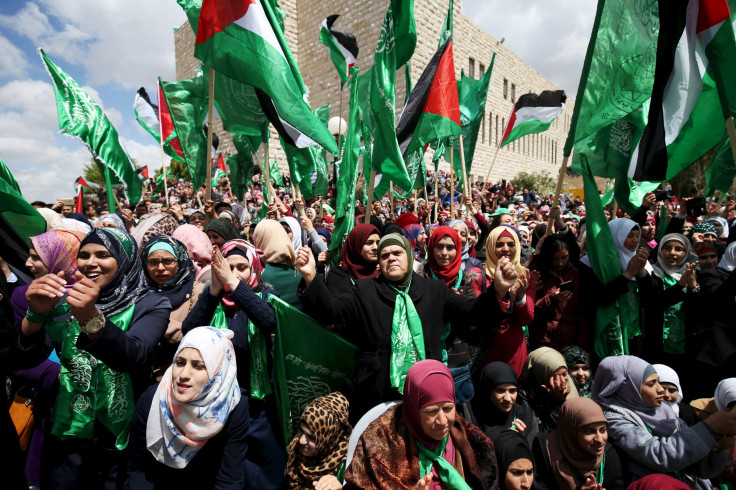 There is no viable alternative to Hamas' rule in the Gaza Strip, a senior Israeli military leader said, according to media reports on Tuesday. Major General Sami Turgeman made the comments in response to earlier remarks by the rightwing Israeli politicians, who had criticized the military for failing to oust the Islamist group from Gaza.
"There is no substitute for Hamas as ruler in the strip. … Most of the citizens in the Strip see Hamas as the only solution to their problems," Turgeman, who was one of the commanders during last year's 50-day war in the Palestinian enclave, reportedly said. "The alternative would be the Israeli military and chaos in governance."
Hamas has been in control of the densely-populated Palestinian enclave since 2007, after winning the 2006 Palestinian legislative elections. Since then, Israel and Hamas have been involved in several conflicts, most recently last summer's war in which over 2,200 Palestinians and more than 70 Israelis were killed.
In remarks that directly contradicted Israeli Prime Minister Benjamin Netanyahu's assertion that Hamas and the Islamic State group are "branches of the same poisonous tree," Turgeman said that Hamas did "not want global jihad" and that it had shared interests with Israel insofar as stability in the region was concerned.
"Israel and Hamas have common interests, of peace and quiet for growth and prosperity, even in the present situation," Turgeman reportedly said. "We have an interest in someone being responsible for the strip, because otherwise will be chaos there and the state of security will be far more problematic."
Despite these common interests, Turgeman added, further conflicts in the Gaza Strip were inevitable.
"There are additional terror organizations in the strip and the campaign against them continues, and in between the fighting and the 'rounds' there are periods of silence," he said. However, he said the "struggle against Hamas" is not just a military one.
"Anyone who thinks that the struggle between us and Hamas is just a matter of applying military force against one another doesn't correctly understand the situation," Turgeman reportedly said.
© Copyright IBTimes 2022. All rights reserved.
FOLLOW MORE IBT NEWS ON THE BELOW CHANNELS