Hate Crimes In UK: Racial And Religious Crime Soar After Brexit Vote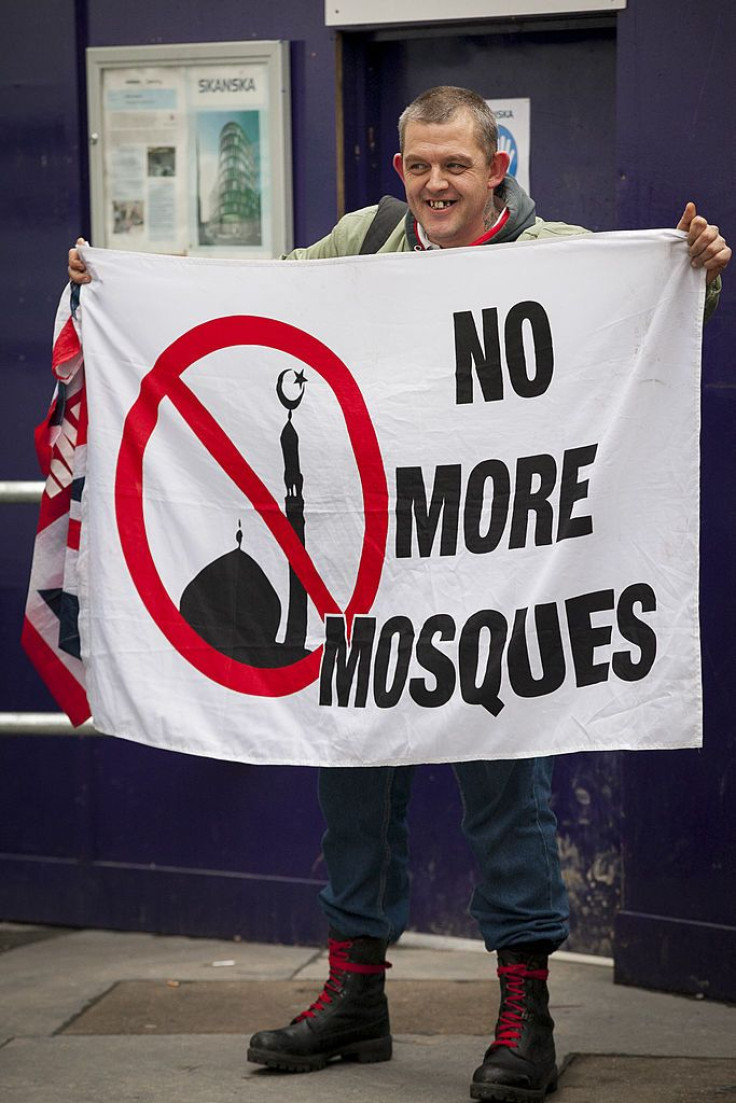 Instances of racial and religious abuse increased 41 percent in England and Wales in the month after the U.K. voted to secede from the E.U., a BBC report said Thursday.
The U.K. Home Office reported 3,886 crimes targeting race and religion in July 2015 and reports show that number to have increased to 5,468 in July of this year. According to figures compiled by the Home Office, overall hate crime doubled in one week from the day of the Brexit referendum on June 23 and the beginning of July. The entire 2015-2016 period recorded 62,518 offenses, up 19 percent from the previous cycle.
A "hate crime" is defined by the Home Office as "any criminal offence which is perceived, by the victim or any other person, to be motivated by hostility or prejudice towards someone based on a personal characteristic."
These offenses were determined by police to be 79 percent racially motivated, 12 percent motivated by sexual orientation, 7 percent religiously motivated and 1 percent targeted toward transgender individuals. Soon after the Brexit vote, individuals began to report instances of "celebratory racism" and xenophobia throughout the U.K. against anyone who did not appear white, Christian and English. Now the measurable impact that the vote had on U.K. society is visible.
The rate of offenses began to decline in August.
But on Aug. 27, 40-year-old Polish citizen Arek Jozwik was attacked by a group of teenagers in Essex. He died two days later of injuries sustained in the assault. The incident was largely believed to racially charged and even prompted a team of Polish officers to travel to the English town and protect Polish citizens. Czech Prime Minister Bohuslav Sobotka personally called British Prime Minister Theresa May by telephone to ensure that Czech citizens were protected after 31-year-old Czech national Zdenek Makar was murdered Sept. 21 in London. May responded by saying that her government "condemned hate crime in the strongest way possible," but did not consider that particular instance to be racially motivated.
Reacting to the latest reports, Home Secretary Amber Rudd said the government was "determined to stamp it out" and in July set out a plan that included tougher and more specific sentences for offenders. Assistant Chief Constable Hamilton of the National Police Chiefs' Council, however, said that improved methods of recording hate crimes were likely an influential factor in the spike.
Many argue that the U.K. voted to leave the E.U. as a way of avoiding taking in large numbers of immigrants under E.U. policy. Racial and religious tensions have been high in the West as of late with French President France Hollande calling Islam "a problem" for France. In the U.S. presidential campaign, Republican nominee Donald Trump has taken a hard line on immigration and has been called out by former Miss Teen USA Kamie Crawford for his views toward black people.
© Copyright IBTimes 2023. All rights reserved.
FOLLOW MORE IBT NEWS ON THE BELOW CHANNELS