Health Care Reform Supreme Court Decision: Medicaid Providers Prepare For 16 Million New Members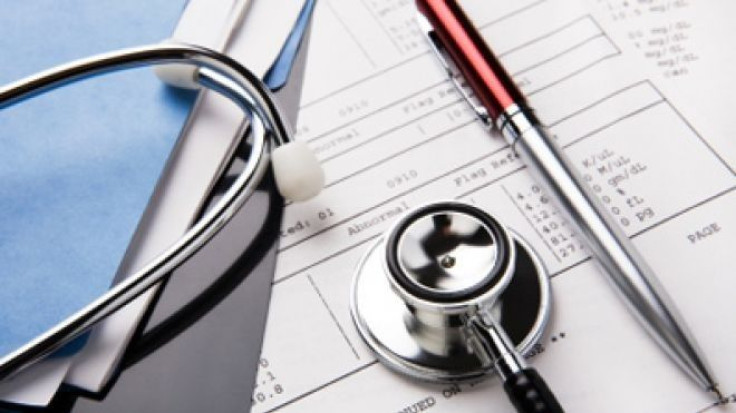 The dust has finally settled after two years of legal battle over President Barack Obama's health-care overhaul as the U.S. Supreme Court voted 5 to 4 to uphold the Affordable Care Act, which expands insurance to millions of low-income Americans under Medicaid. That spells a large influx of new customers and notable revenue opportunity for Medicaid-focused managed-care organizations (MCOs).
Starting Jan. 1, 2014, Medicaid, the low-income health insurance program, could be expanded to cover a further 16 million to 20 million Americans with a higher annual income than the current cutoff, the Congressional Budget Office (CBO) estimates. Currently, 62 million Americans are covered by Medicaid.
It's certainly good for Medicaid providers in that they can expect to benefit from 16 million or so people that are going to gain coverage through Medicaid, said Matthew Coffina, senior health-care analyst at Morningstar.
Although the Supreme Court upheld the law's individual mandate requiring Americans to buy health insurance or pay a penalty, it found that the ACA could not force states to expand the Medicaid program for the poor by threatening to withhold federal funding.
But the impact should be minimal.
That's probably an immaterial change, given that the mandate is upheld, I think most states will probably feel pressured to expand the Medicaid program in the way prescribed by the law, Coffina said. This means that Medicaid MCOs, like Amerigroup and Centene and so on, stand to benefit from a significant inflow of new patients as we have been expecting.
Some states, including California, Connecticut, Colorado, Minnesota, Missouri, New Jersey and Washington, have already gone ahead and expanded their Medicaid programs.
Here's a look at the Medicaid-focused companies' reactions to Thursday's Supreme Court ruling:
Molina Healthcare Inc. (MOH) - The Long Beach, Calif.-based company provides health care for approximately 4.3 million people who receive Medicaid and Medicare in 16 states.
Molina Healthcare said Thursday it considers the Affordable Care Act a significant opportunity for growth and will continue to prepare for the influx of new Medicaid members in 2014.
For over 30 years, we have focused exclusively on serving patients who qualify for government-sponsored health care, which gives us a unique advantage in making this expansion as smooth as possible for new beneficiaries, providers and our state partners, Molina Healthcare said in an email statement.
Molina Healthcare believes the federal government's promise to cover 100 percent of the expansion in the first three years of the law gives a considerable incentive for states to participate in Medicaid expansion.
Regardless of what states decide in terms of the Medicaid expansion, plans like Molina Healthcare will continue to be a cost-effective option for states to provide quality healthcare coverage for those who qualify, the company said.
Molina Healthcare earned $18.1 million, 39 cents per share, in the first quarter of 2012, but the company suspended its full-year earnings guidance while it seeks to resolve problems where costs are topping revenue in its Texas market.
Expenses are running at 120 percent of premium revenue in the affected area, according to the Wall Street Journal. Molina Healthcare disclosed the problem in a Securities and Exchange Commission filing late Wednesday afternoon, and shares fell 13 percent to $22.50.
Centene Corp. (NYSE: CNC) - The St. Louis-based company also welcomed the ruling.
Over the past several years, states have moved to managed care in an effort to improve health services, while addressing budget challenges. Today's decision reinforces our commitment to work with states on solutions that improve care for some of our most vulnerable citizens, Senior Vice President of Government Relations for Centene said in an email. Many of our nation's under-insured and uninsured individuals will now be able to access the healthcare services they need.
On June 11, Centene cut its full-year earnings guidance sharply due to high costs in Kentucky and Texas, as well as an individual health-care business, highlighting the risks Medicaid insurers can face in new markets.
Centene lowered its full-year per-share earnings by $1.19 to a range of $1.45 to $1.65. The company expects to report a second-quarter loss, and then to return to profitability in the third quarter. For the first quarter, Centene reported net earnings of $24 million on revenue of $1.7 billion.
Amerigroup Corporation (NYSE: AGP) - The Virginia Beach, Va.-based company provides healthcare to approximately 2 million people who receive Medicaid and Medicare in 11 states.
Amerigroup Chairman and Chief Executive Officer James G. Carlson said in a statement that the company will continue to strengthen its partnerships with states as they proceed in implementing new exchange marketplaces, expanding their Medicaid programs and launching integrated care programs for those dually eligible for Medicaid and Medicare.
The court's decision is an important step in our nation's efforts to reform health care, to make it more affordable for and accessible to individuals, Carlson said. However, much work remains to be done to make these reforms viable and we are hopeful that Congress, the administration and the states can work together.
With the expansion of Medicaid moving forward, we will work closely with state policymakers as they determine the right next steps for their state, beneficiaries and taxpayers, Carlson added. Amerigroup looks forward to the road ahead.
Amerigroup Corporation earned $33.1 million or 64 cents per share in the first quarter of 2012.
Big Incentives For States To Expand Medicaid Program
Medicaid is a joint state-federal program that provides health coverage to the poor, the elderly and the disabled, with states putting up a portion of the money and the federal government funding the rest. Each state's matching percentage is based on per capita income.
The Patient Protection and Affordable Care Act, signed by Obama in March 2010, required states to extend Medicaid coverage to non-elderly individuals with incomes up to 133 percent of the poverty line, or about $30,700 for a family of four, according to the Center on Budget and Policy Priorities.
The 26 states that challenged the law before the court together account for an estimated 8.5 million people who would benefit from Medicaid's expansion by 2019, more than half the total number, according to the Kaiser Family Foundation.
While some states have opening voiced their intention to opt out, the incentive for them to reconsider and take part is actually quite extensive. The federal government will pay nearly 93 percent of the cost of the Medicaid expansion from 2014 to 2022, according to the Center on Budget and Policy Priorities.
Specifically, the federal government will assume 100 percent of the Medicaid costs of covering newly eligible individuals for the first three years that the expansion is in effect (2014-16).
Federal support will then phase down slightly over the following several years, and by 2020 (and for all subsequent years), the federal government will pay 90 percent of the costs of covering these individuals.
According to CBO, between 2014 and 2022, the federal government will pay $931 billion of the cost of the Medicaid expansion, while states will pay roughly $73 billion, or 7 percent.
Stock Performance
Following the ruling, shares of Centene Corp (NYSE: CNC) rose as much as 11.5 percent to $33.18 apiece, before falling to $31.04. Shares of Molina Healthcare, Inc. (NYSE: MOH) jumped 7.8 percent, and shares of Amerigroup Corporation (NYSE: AGP) gained 10 percent.
However, Coffina warned that this rally may or may not be justified.
It's worth keeping in mind that these new members are relatively low health care cost and relatively low premiums compared to some of the other opportunities that are in front of these companies, Coffina said.
--
© Copyright IBTimes 2023. All rights reserved.
FOLLOW MORE IBT NEWS ON THE BELOW CHANNELS