Hector Camacho Shot In Puerto Rico, Friend Adrian Mojica Moreno Dead, Former Boxing Champ In Critical Condition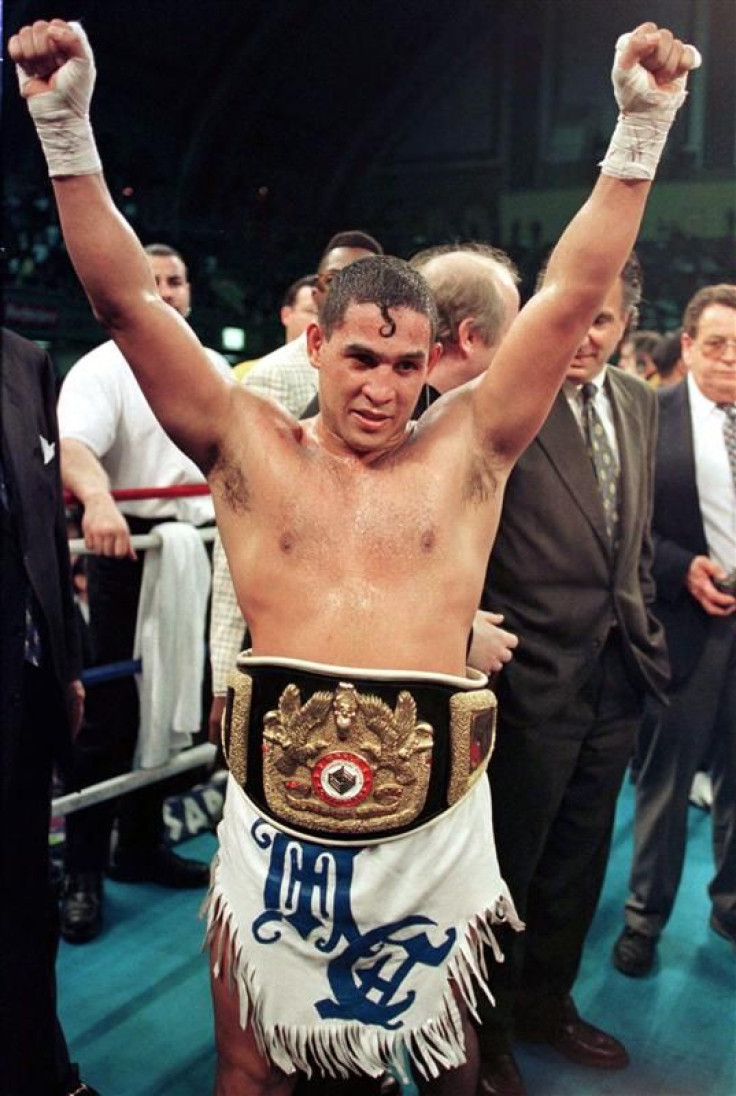 Hector Camacho, a former world-boxing champion, was in critical condition on Wednesday after being shot in his native Puerto Rico. Camacho's condition has worsened and his family is deciding whether to keep him on life support, the Associated Press reported.
While doctors reportedly expected Camacho to survive after being shot in the face as he was sitting in a car Tuesday night in his hometown of Bayamon, his condition wosened overnight with his heart stopping at one point.
'He's battling minute to minute. This is the most important fight of his life,'' Dr. Ernesto Torres, director of the Centro Medico trauma center in San Juan, told The Associated Press outside the hospital in the Puerto Rican capital.
Torres added that two specialists are expected to examine the former junior lightweight to determine his level of brain activity. The specialists will then consult with other doctors as well as Camacho's mother to discuss whether he should be removed from life support, Ismael Leandry, a longtime friend and former manager, told the AP.
''We just have to wait to see if `Macho' gets better. It's a hard battle,'' Leandry told AP.
Multiple news outlets are reporting that Camacho was inside a Ford Mustang that was parked outside of a bar when he was shot in the face.
Camacho's friend, 49-year-old Adrian Mojica Moreno, who was inside the car with the former boxing champion at the time of the shooting, was killed, police said.
Camacho was rushed to Centro Medico, where doctors said he was fortunate in that the bullet passed through his head and lodged in his shoulder.
Despite the passing of the bullet, doctors warned that he could be paralyzed from the shooting.
Camacho has been considered one of the more controversial figures in boxing. He is said to have been plagued by drug and alcohol problems during a career that included man high profile bouts.
The fighter's last title bout came against then-welterweight champion Oscar De La Hoya in 1997, a loss by unanimous decision. He last fought in May 2010, losing to Saul Duran.
© Copyright IBTimes 2023. All rights reserved.