Hedge Fund Investments Are Getting Bigger, Weirder and More Creative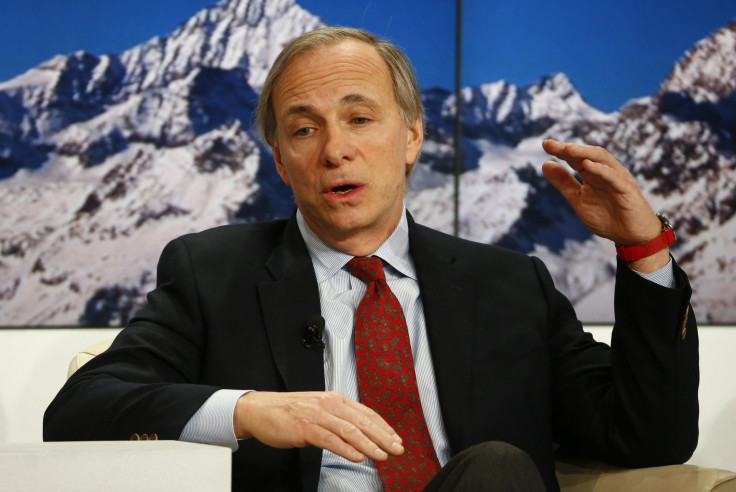 Hedge funds aren't exactly known for moderation. Free from the regulatory burdens of banking, hedge funds have free rein to experiment with investors' money. In return for the big investments they demand, hedge funds promise (and occasionally deliver) big returns.
As investors pile about $3 trillion into hedge funds this year, fleeing a tepid bond market and a stock market that's perceived to be peaking, the pressure is on to find profitable new strategies. As a result, hedge fund managers are wading into some pretty bizarre investments, including funds devoted to wine (which, of course, matures well), derivatives on the weather and property investments in everything from private prisons to Michael Jackson's Neverland Ranch.
These esoteric deals aside, hedge funds have gotten serious about an increasingly diverse range of strategies. Below are a few of the most noteworthy examples.
Litigation Finance
There's big money in class-action lawsuits, which can settle in the billions of dollars. But successful cases entail mountainous legal fees. That's where litigation finance comes in. As the Wall Street Journal reports, hedge fund notable Emanuel Friedman has launched his $6 billion EJF Capital into bankrolling class-action litigation firms in order to take a cut of the expected settlements.
EJF has already provided funding for lawsuits over products such as Risperdal, a schizophrenia drug that allegedly causes men to grow breasts, and a medical treatment called transvaginal mesh. Despite the fact that class-action lawsuits often take years to settle and have no guarantee of succeeding, investors have reportedly dumped hundreds of millions of dollars into Friedman's new fund.
Appraisal Arbitrage
Another litigious strategy, appraisal arbitrage was recently given the nod of approval by a Delaware court. All you need for an appraisal arbitrage is a corporate merger, a hedge fund and an appetite for convoluted and drawn-out legal wrangling.
It's a bit like buying produce on sale then returning it for a refund at full price. Say Firm Alpha is about to buy out Company Beta, which is trading at $2 a share. You believe that Beta is actually worth $4 a share (or at least you can argue that in court). You buy up shares of Beta at $2, and when the deal goes through and your shares of Beta are purchased by Alpha, you sue to challenge the price Beta fetched.
If all goes well, you'll get a big payout when the court says Beta should have been $4 all along. But the strategy is as contentious as it is profitable. Writing for Harvard's law blog, Columbia Law School lecturer Trevor Norwitz called appraisal arbitragers "a new category of holdup artists."
Activist Investors
Hedge fund watchers expect 2015 to be a heavy year for what they call event-driven strategies -- particularly when the events in question are the hedge funders themselves. Activist investors use outsized share ownership to demand changes at corporations. These shake-ups can involve anything from boardroom coups to increased shareholder payouts to mergers and breakups.
There's nothing particularly new about shareholder activism, but as hedge funds grow larger and more aggressive, their activism will likely follow suit. This year has already seen a fair amount of shareholder intervention, most notably in a successful plot by Harry Wilson and four hedge funds to dislodge $5 billion in stock buybacks from General Motors.
Artificial Intelligence
On the other side of the spectrum is artificial intelligence. The world's largest hedge fund has recently made forays into computer learning, Bloomberg reports, launching AI from the fringes to the center of the hedge fund world.
Ray Dalio's Bridgewater Associates, which manages $165 billion, has assembled a team of roughly six computer scientists and engineers, whose job it will be to design a computer that studies the market and learns how to trade on its own. The unit includes an IBM engineer that helped develop Watson, the supercomputer that mastered the significantly less profitable field of winning "Jeopardy!"
© Copyright IBTimes 2023. All rights reserved.