Here's How Elon Musk Helped Ukraine 'Totally Destroy' Putin's Campaign
KEY POINTS
Starlink has "totally destroyed" Russian President Vladimir Putin's information campaign, a U.S. general says
The internet service has allowed Ukraine to maintain contact with the outside world
It also helped Ukrainian drones bomb Russian positions and allowed Ukrainian soldiers to play video games on their downtime
U.S. military officials have praised Starlink for its role in the ongoing war in Ukraine.
The satellite internet service, which is operated by billionaire Elon Musk's SpaceX, has thwarted Russia's efforts to cut its western neighbor off from the outside world, Politico reported.
"The strategic impact is, it totally destroyed [Russian President Vladimir] Putin's information campaign," said Brig. Gen. Steve Butow, the director of the space portfolio at the Pentagon's Defense Innovation Unit. "He never, to this day, has been able to silence [Ukrainian President Volodymyr] Zelensky."
Starlink was activated in Ukraine within days of the war breaking out after the Ukrainian Minister of Digital Transformation Mykhailo Fedorov requested Musk to send terminals for the service to his country.
"While you try to colonize Mars - Russia try (sic) to occupy Ukraine! While your rockets successfully land from space - Russian rockets attack Ukrainian civil people! We ask you to provide Ukraine with Starlink stations and to address sane Russians to stand," Fedorov wrote to Musk on Twitter.
An hour before invading Ukraine on Feb. 24, Russia took down American commercial satellite internet company Viasat, intelligence reports from the U.S. and U.K. suggested. Viasat's KA-SAT satellite provided internet connectivity to Ukrainian military and police units.
Starlink has since been utilized in a variety of ways in Ukraine, from helping Ukrainian drones bomb Russian positions to providing Ukrainian soldiers the ability to play games such as "Call of Duty" on their smartphones during their downtime, according to Politico.
"Thank you, Elon Musk," said Oleksiy, a soldier from Ukraine's 93rd Mechanized Brigade, after logging on through Starlink's satellites to discover President Joe Biden's administration would be sending long-range rockets to the Ukrainian army. He declined to give his last name for security reasons.
Zelensky, for his part, lauded Starlink for helping Russian-occupied parts of Ukraine maintain contact with the rest of the world.
"Sometimes, we completely lost communication with those places. To lose contact with those people is to lose control completely, to lose reality. Believe me: people who got out of the occupied cities, where there was no such assistance as Starlink, said that the Russians told them that Ukraine doesn't exist anymore, and some people even began to believe it. I am really grateful for the support of Starlink," the Ukrainian president said in an interview with Wired.
Around 15,000 Starlink terminals have been sent to Ukraine as of Sunday.
In April, the U.S. Agency for International Development (USAID) announced that it had delivered 5,000 terminals to Ukraine. USAID bought 1,333 of the terminals, while the remaining 3,667 were given by SpaceX in a donation that was valued at around $10 million.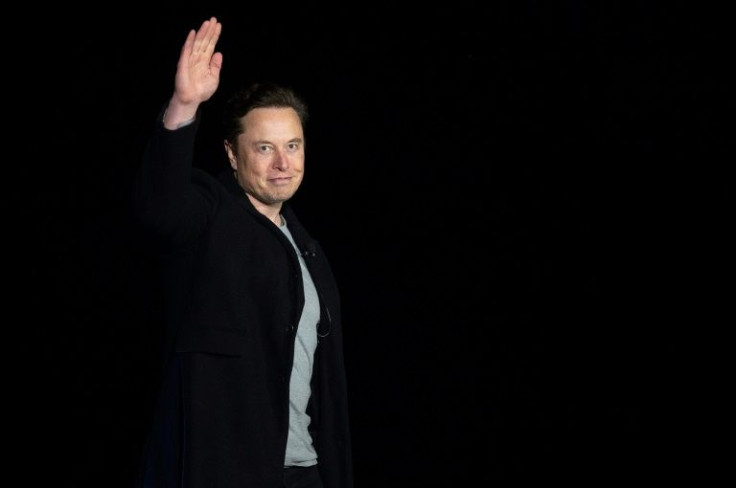 © Copyright IBTimes 2023. All rights reserved.