Here's How You Can Be An In-Game Character In 'Pokemon Go'
KEY POINTS
"Pokemon Go" continues to be a popular game despite the pandemic
Developer Niantic is holding a contest to entice more players to join the game
Eight players will get their avatars immortalized as in-game Trainer characters
"Pokemon Go" took the world by storm when it was released a few years ago. Players would take their mobile devices and explore in their quest to become the very best Pokemon trainer they can be. Now, the developers behind the hit mobile augmented reality game are running a promotion that will surely entice "Pokemon" fans.
Niantic is giving eight "Pokemon Go" players the chance to be their own in-game Trainer character, Nintendo Life reported. This makes the prize extra special: Trainer characters are those who players go up against in different areas of the in-game map.
Those who want to get the chance to let their avatar become immortalized inside the world of "Pokemon Go" will need to do the following:
First, players will need to participate in "The Pokémon Go Tour: Kanto Contest," which runs from Monday at 9 a.m. Pacific Time until 11:59:59 p.m. PT on Jan. 11. The contest is open only in areas where the game has been officially released.
Second, those joining will need to take a screenshot of their "Pokémon Go" profile, including an image of their avatar and Trainer name.
Third, users will then need to log in to their Twitter account and post the screenshot there.
Fourth, users have to include in the post a list of three Pokemon that will make up their Kanto-region team. Niantic said the "team must be composed of Pokémon originally discovered in the Kanto region, and can not contain Legendary or Mythical Pokémon including Articuno, Zapdos, Moltres, Mewtwo, or Mew."
Fifth, users must also include the hashtag #PokemonGOTourContest in the post.
Players are limited to one entry each. The player's Twitter account must remain public until all the winners have been announced. Incomplete and subsequent entries will not be accepted.
Niantic also noted that players who use derogatory, offensive, threatening, defamatory, disparaging and libelous Trainer and Pokemon buddy names will be disqualified.
The same goes for those whose Trainer and Pokemon buddy names "contain any content that is inappropriate, indecent, sexual, profane, tortious, slanderous, discriminatory in any way, or that promotes hatred or harm against any group or person, or otherwise does not comply with the theme and spirit of the Contest."
Niantic said entries will be judged using the following criteria:
Originality and creativity of Avatar outfit (40%)
General theme (30%)
Pokémon team composition (30%)
There will be eight winners, and all of them will be notified via Twitter by Jan. 18.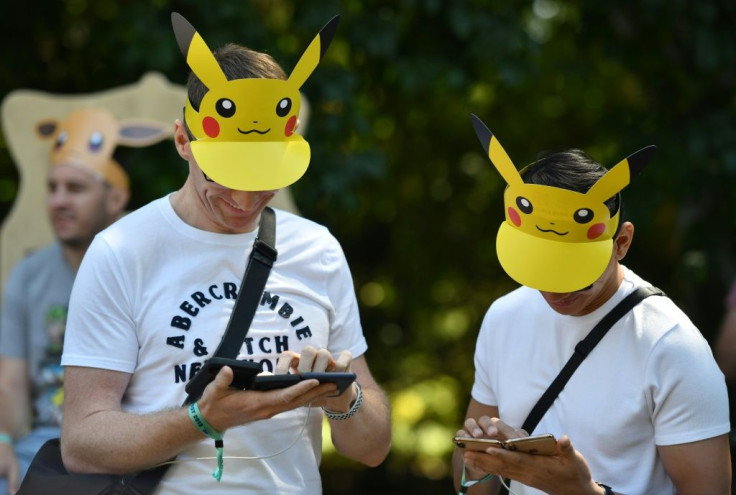 © Copyright IBTimes 2023. All rights reserved.