Hideo Kojima Explains What 'Death Stranding' Is About
"Death Stranding" appears to be one of the most bizarre video games to date. While the game's developers have revealed some footage and screenshots, as well as the cast of the highly-anticipated title, not much is known about it.
Game creator Hideo Kojima recently went to Gamescom in Germany to present a few videos revealing some characters like Mama (played by Margaret Qualley) and the Bridge Baby, and revealing gameplay details as well. The reveals, however, aren't enough to give people an idea as to what the game really is about.
What the game is about
Speaking to The Hollywood Reporter, Kojima revealed that "Death Stranding" is a "totally new kind of game" that can only be understood by playing. The game creator proudly said that it's a game about connection.
"The goal of the game is to connect the world," Kojima said.
So far, people following the game's development and reveals will know that "Death Stranding" is set in a post-apocalyptic version of the U.S. During this time in the future, societies have been torn apart and players will be tasked to bring them together.
Players will be placed in the shoes of Sam Bridges (played by Norman Reedus) as he is called upon to help re-establish civilization by moving from the East to the West Coast. Bridges will need to reconnect isolated communities to the "United Cities of America" while facing danger along the way.
Previous reports noted that players will find themselves more connected with other people in the game's world by locating those who are called "Preppers." These people normally live alone for their safety.
Bridges must utimately reach Edge City on the West Coast, where the future U.S. president, Amelie (played by Lindsay Wagner), can be found.
End Goal
Kojima explained that while he enjoys action games where players use "sticks" or "guns" to fight against evil, he designed "Death Stranding" to be a "rope" game that will get people to think about their connection with each other.
Kojima said his goal for the game is to "get people — in a world where everywhere, in the U.S., in Europe, people are building walls, separating from each other — to think about what connection means."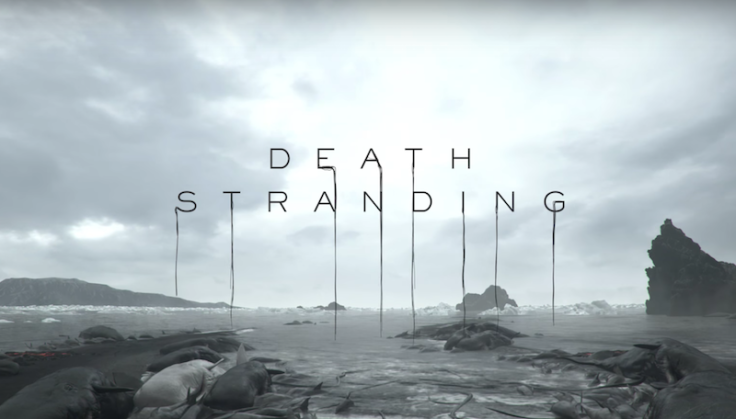 © Copyright IBTimes 2023. All rights reserved.