Higher Open Likely For US Markets: Oil Up
Higher open likely for the U.S markets Tuesday after the top stock index futures looked up in the morning.
At 6:20 a.m. ET, Dow futures indicated a positive open of about 150 points. Futures on the S&P and Nasdaq were also up.
The uptick comes after the U.S. government's easing of trade restrictions on China's Huawei Technologies. The U.S. Commerce Department announced Monday that Huawei would be allowed to purchase U.S-made goods to run its networks and software updates will also continue for the handsets until August 19.
On data, existing home sales figures for April will be coming. In corporate earnings, Home Depot, AutoZone, TJX Cos, Nordstrom, Toll Brothers, and Pure Storage will be reporting their latest quarterly results.
Oil up
Oil prices edged up on Tuesday as tensions between the United States and Iran mounted coupled with statements from producer club OPEC that production cuts will continue for the whole year.
However, big gains in oil price were blocked by concerns that the escalating U.S-China trade war may trigger a global economic slowdown.
Brent crude futures moved up 0.1 percent at $72.03 per barrel at 0118 GMT, from the last close. The U.S. West Texas Intermediate (WTI) crude futures jumped 12 cents to $63.22 per barrel.
President Donald Trump warned Iran after a rocket attack in Iraq's capital Baghdad. Washington suspects the attack as the handiwork of Iran-backed militias.
Iran said on Tuesday that it will not accept any U.S. pressure and has no plan to hold talks with America.
Chinese stocks up
Chinese shares traded higher on Tuesday after investors heard positive news of temporary easing of the U.S. trade restrictions on Chinese telecom firm Huawei.
The Shanghai Composite index jumped 1.23 percent. But Hong Kong's Hang Seng index was down 0.5 percent in the final hour of trading.
Japan's Nikkei index fell 0.14 percent; Topix also declined 0.3 percent. South Korea's Kospi jumped 0.27 percent. Australia's ASX 200 jumped 0.37 percent.
European markets traded higher Tuesday. The pan-European STOXX 600 was up 0.3 percent in early deals, with technology stocks making some gains.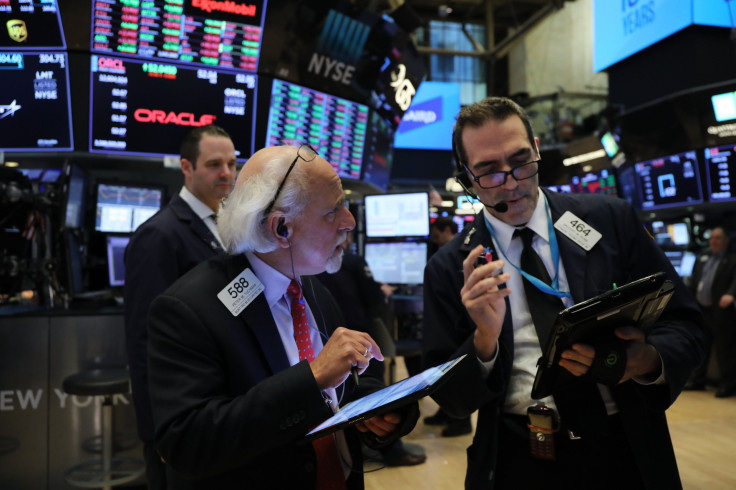 Gold price down
Gold prices slipped on Tuesday after indications brightened that the U.S. Federal Reserve will not cut interest rates. This boosted dollar's safe-haven appeal and dipped that of the yellow metal.
Spot gold slipped 0.1 percent to $1,275.81 per ounce at 0734 GMT. The U.S. gold futures eased 0.1 percent to $1,275.40 an ounce.
© Copyright IBTimes 2023. All rights reserved.