Hillary Clinton 2016 Poll: After Email Flap And Foreign Donors Scandal, Numbers Drop On Honesty And Leadership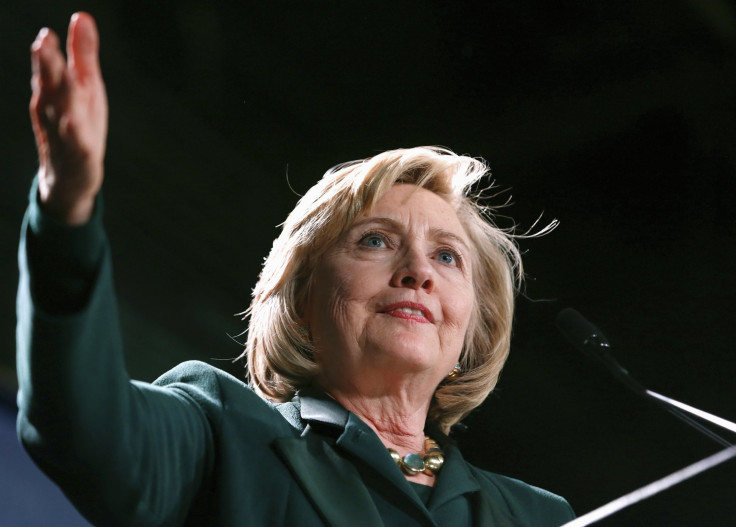 The number of Americans describing former Secretary of State Hillary Clinton as honest and a strong leader has declined in the wake of an email controversy, according to a Fox News poll. The survey also found Clinton, the presumptive Democratic presidential nominee, and three potential Republican candidates for president in 2016 are viewed as more patriotic than President Barack Obama.
The poll of 1,011 registered voters was conducted between March 1 to March 3, a date range that overlaps with the New York Times story revealing that Clinton exclusively used private email to conduct State Department business. The poll was also taken while Clinton is being dogged by allegations of an appearent conflict of interest stemming from the Clinton Foundation taking foreign donations at the same time Clinton was secretary of state.
On honesty, 44 percent of voters polled said the trait describes Clinton, a drop of 10 percentage points from the 54 percent who in April 2014 said Clinton was honest and trustworthy. A little more than half of respondents in Thursday's poll said Clinton wasn't honest and trustworthy.
While nearly six in 10 voters said they thought Clinton was a strong leader, her poll numbers on that question have dropped since it was last asked, when Clinton was a candidate for president in 2008. In February 2006, 64 percent said Clinton was a strong leader, followed by 60 percent in June 2007 and 59 percent in November 2007.
Nearly 70 percent said Clinton was patriotic in the most recent poll, which was 16 percentage points better than the 54 percent who said that trait describes Obama. About 43 percent said patriotic doesn't describe the president.
While some possible 2016 Republican candidates for president had lower numbers on patriotism than Obama, they also had far lower percentages of voters who said they felt they weren't patriotic. Nearly half of respondents said patriotic describes Marco Rubio while only 15 percent said it didn't. Seven in 10 voters said the word describes Jeb Bush, while 16 percent said it didn't. Wisconsin Gov. Scott Walker had the lowest numbers on patriotism at 38 percent, but half of voters said they weren't sure whether the term describes him and 14 percent said it did not.
© Copyright IBTimes 2023. All rights reserved.