Hillary Clinton for President 2012 Gaining Momentum?
Opinion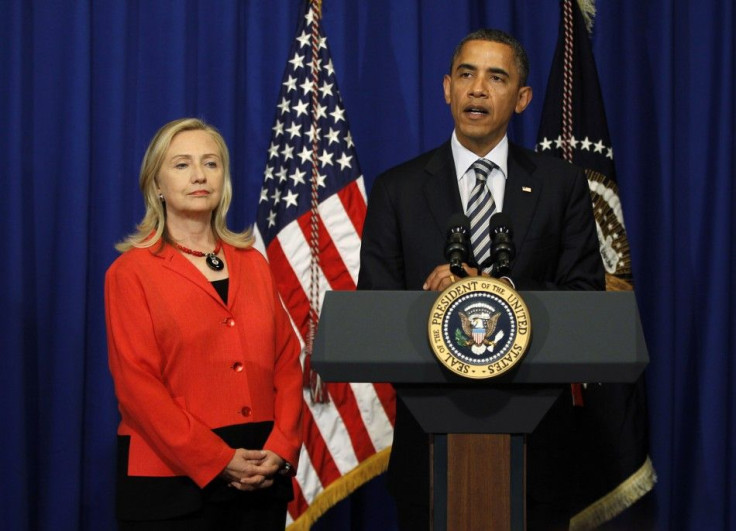 Hillary Clinton for President 2012 may be gaining momentum. Two Democratic pollsters, including one who worked for Bill Clinton and another who worked for Jimmy Carter, have stepped out suggesting that very thing. They argue that President Barack Obama should give up on another four years in office to roll out the political red carpet for Hillary Clinton.
(Obama) should abandon his candidacy for re-election in favor of a clear alternative, one capable not only of saving the Democratic Party, but more important, of governing effectively and in a way that preserves the most important of the president's accomplishments. He should step aside for the one candidate who would become, by acclamation, the nominee of the Democratic Party: Secretary of State Hillary Clinton, wrote Doug Schoen and Pat Caddell in the Wall Street Journal on Monday.
The idea is not far-fetched. Consider only that the Republican side of the presidential nomination race ticket is lame, to say the least. Texas governor Rick Perry is a flake. Businessman Herman Cain lacks the experience, and depth. And Mitt Romney lacks oratorical fire and that magical energy needed to captivate a nation.
Then on the other side there's only Obama at the moment, a president who has never been able to establish needed power in office. His polling numbers remain low, and his appeal to many liberals is even low -- leaving Obama in a sort of no-man's land.
Truth be told, America would have been far better off the past few years if Clinton had beaten Obama and nabbed him as her vice president. Where Obama lacked experience, Clinton was a seasoned pro -- after eight years with her husband as First Lady and more as a senator from New York.
She and Bill Clinton may have been shaky in their early years in Washington, politically-speaking, but by the end of the second term, they at least knew how to effectively play that game requiring brokered change. But hindsight is just that, and Obama went to the White House instead of Hillary Clinton.
Now, though, America is at a political crossroads, desperate for a seasoned powerful pro to shift the tide of ineptness plaguing both sides of the aisle. Hillary Clinton has the experience and leadership qualities to get it done, while the jury is still out on Obama, and it's not clear that Republicans will have a capably candidate emerge.
Schoen and Caddell argue that not only is Mrs. Clinton better positioned to win in 2012 than Mr. Obama, but she is better positioned to govern if she does.
They are right, of course.
The statement took some courage, just as it would take some courage for Obama to do as they suggest and pave the way for Clinton to run for president in 2012. But if Obama wants the best for the country, he would be wise to give strong consideration to that very thing.
© Copyright IBTimes 2023. All rights reserved.