'Hit The Floor' Season 4 Casting News: 4 New Characters Joining Series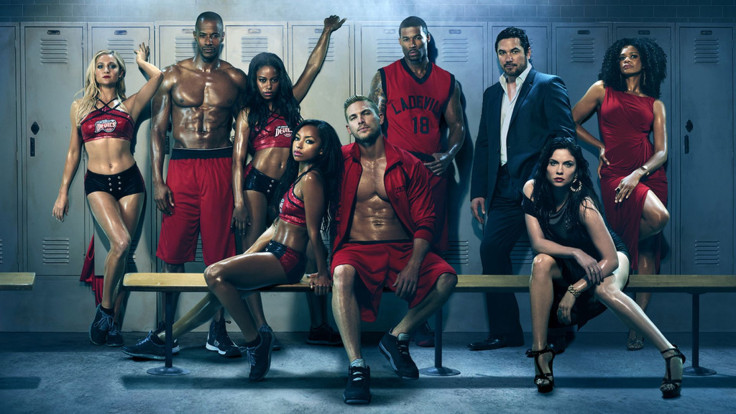 As if the excitement over dance drama "Hit The Floor" returning for a fourth season on its new network, BET, wasn't enough, we now know who from the original cast is returning and which new stars we can expect to see shake things up a bit when the show premieres.
James LaRosa, who created the series and serves as executive producer and a director, has been teasing news about the show's upcoming eight-episode season, which is set to launch in 2018, for a few weeks now, but this large casting announcement takes the devil horn-adorned crown.
So, which actors are joining the heat-pumping, fun and sexy series for Season 4 and who will they play? Time for a little roll call.
Tiffany Hines, who kicked butt as Jaden on The CW's "Nikita," will play Eve, a mystery woman with surprising ties to Devils Nation.
Cort King, who played the role of Martinez in a recent episode of "SEAL Team," will portray the character of Pax , a rookie basketball player with a lot to learn about the sex and power plays that go on inside Devils Arena.
Kyndall, who was in the 2016 film "Kicks," will star as Jamie, a fun and ambitious dancer with her eye on the top spot.
Kristian Kordula, who plays Landon in "The Haves and the Have Nots," will join "Hit The Floor" as Noah, a freewheeling new sideline reporter covering the action on and off the court.
These new "Hit The Floor" stars join Teyana Taylor, who was announced last month as a new cast member on the series.
Aside from the new members to the "Hit The Floor" team, there are also a bunch of original stars set to return, including McKinley Freeman (Derek), Katherine Bailess (Kyle), Jodie Lyn O'Keefe (Lionel), Dean Cain (Pete), Brent Antonello (Jude) and Kimberly Elise (Sloane).
Also returning is Jonathan "Lil J" McDaniel, who will reprise his role as German, though his reappearance will come in an unexpected way.
Principal photography of the new season begins Tuesday in Los Angeles and, now that the cast has been announced, the stars will surely be sharing a bunch of behind-the-scenes photos and videos from the set.
Along with the powerful cast, the series is also filled with some great directors, including LaRosa, Bille Woodruff and George Bamber.
If you need a little bit more to get you pumped for the new season, though that's hard to imagine, here's what BET has to say about what's to come.
"Just when you thought TV couldn't get any more sultry, sizzling new episodes of original series, 'Hit The Floor,' are back to steam up TV screens for a brand new season on BET Networks. The premier professional dance squad for the Los Angeles Devils basketball team, the Devil Girls, returns with more scandal, sex, secrets, intrigue and jaw-dropping dance routines, which captured audience's hearts."
"Hit The Floor" Season 4 premieres on BET in 2018.
© Copyright IBTimes 2023. All rights reserved.