HOAX: How bloggers outed Amina creator Tom MacMaster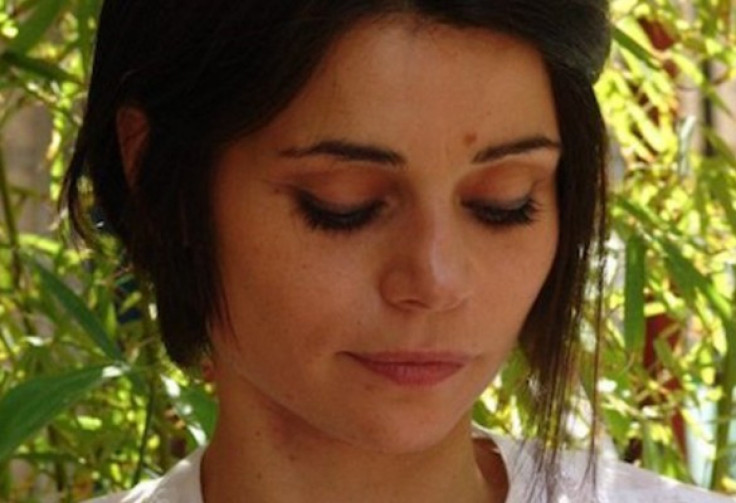 In a blog post entitled A Syrian Romance, acclaimed Gay Girl in Damascus blogger Amina Arraf wrote of her torrid lesbian affair with a young Baathist.
Ironically, Amina chose to call her lover Zina, a name homonymous with the term for sexual misconduct in Shariah, or Islamic holy law.
Together, Amina and Zina travelled to Sharm al-Sheikh, Egypt, where the young girls both pale and speak[ing] good English pretended to be non-Arabs and went out to the beaches to model our bikinis and such.
Life is good as we come back to Damascus. We are pretty lesbians in love, right?
Wrong.
Yesterday evening, Tom MacMaster, a 40-year-old American graduate student at the University of Edinburgh in Scotland, revealed that Amina -- a renowned voice on gay life in Syria and the ongoing popular movement against the Assad regime -- was one of several personas he had carefully engineered in what he called a hoax that got way out of hand.
The torrid love affair, the Zina, the pale and pretty lesbians in bikinis-- all were figments of MacMaster's imagination.
Amina was well known to big names in American media. But not well known enough.
Liz Henry, a blogging veteran who says she has uncovered several sockpuppets like MacMaster's in her career, was instrumental in uncovering the Amina hoax and quite possibly pushing MacMaster to post an apology to the people Amina's words effected.
Just simply Googling her turned up slightly odd information, Henry said in an interview with the International Business Times.
On June 6, a poster on Amina's blog professing to be Amina's cousin Rania said that Amina was kidnapped by what she believed to be plainclothes Syrian security forces, loyal to the Assad regime, provoking an uproar in mainstream American media and a Facebook group calling to Free Amina, which had 14,134 followers as of 9:30AM today and 13,809 by 3PM.
Media stories about her disappearance had only one source. The only source was Amina's blog, Henry said.
Henry's sources told her US State Department officials had searched for the dual Syrian-American citizen's records in vain.
Many in the Web community were outraged when Henry published statements on her blog Composite suggesting that the allegedly imperiled blogger didn't exist at all.
But yesterday, before MacMaster's blog post revealed Amina's real identity, Henry posted on a blog entitled Chasing Amina that The Amina blogger is connected strongly with Thomas (Tom) J MacMaster and Britta Feolicher (his wife), formerly from Georgia, now living in Scotland.
That insider scoop was the product of Henry's collaboration with the creators of Electronic Intifada (EI), an independent Web-based publication on Palestinian affairs.
We had some leads that were coming from the Palestine solidarity community, said Ben Doherty, the Web developer at EI.
We noticed that these two characters -- Amina and [her cousin] Rania -- these people were friends with people from many of our social networks. That made many people uncomfortable.
Driven on by leads from Henry pointing to MacMaster, the EI team found that Amina's posts on various Web sites came from an IP address in Edinburgh at around the time that MacMaster announced his move to Scotland to attend his graduate program.
EI confirmed its suspicions when it found that a home address that Amina had posted on a Yahoo discussion group was for a property owned by MacMaster and his wife, according to state property records.
Henry had been in contact with who she believes was the blogger in charge of the Gay Girl in Damascus blogs for several days prior to her allegation that MacMaster was the mastermind behind the Syrian-American's famous blog posts.
I was being emailed by several people and several people were leaving comments on my blog that I suspect were Tom MacMaster, she said, They shared several commonalities.
Although she has not yet verified that it was indeed MacMaster, Henry wrote on her own blog, I tried to persuade the Amina-blogger, who was emailing me, to step forward and make a public statement on the Gay Girl in Damascus blog, at the least to assure readers that she was not in police custody. The writer's response was to continue creating different layers of deceit. We discussed postmodern constructions of identity and gender issues for several days. Meanwhile, I continued digging into the backgrounds of the online identities connected with Amina, working with Ali [Abunimah, of EI] and Ben.
This morning, MacMaster changed the name of his blog from Gay Girl in Damascus to A Hoax.
In last night's blog post, MacMaster attempted to exonerate himself, saying I feel that I have created an important voice for issues that I feel strongly about.
Henry disagrees.
I don't buy that even a single bit. I think it infuriates people who were involved with any of the intersecting identities involved with Amina, she said, referring to several online personas she believes were created to interact with MacMaster's character and give credibility to her existence.
Sandra Bagaria, a woman who told international media that she was in a relationship with Amina, only to reveal that they had never met in person, wrote in French on her Twitter account after MacMaster's confession:
Unbelievable new ground in the #amina story. I don't know what to think of it, but it's gravely interesting.
Later she wrote-- this time in English, I'm deeply hurt. But now it's time to take care of the ones that actually fight for freedom and deserve it. #arabspring.
Henry's partner Danny O'Brien is the Committee to Protect Journalist's Internet Advocacy Coordinator.
Talking about how his girlfriend outed MacMaster on her blog before his organization was able to come to any definitive conclusions on Arraf, he said, We have a lot of cases on our hands-- If you look for a little while and nothing comes out, you don't follow it through to any end. You put it on hold and deal with some Syrian people you know are in trouble.
As for the ramifications of MacMaster's actions?
The Syrian Arab New Agency, a Syrian state press organ, reported today that MacMaster's hoax was Part of a misleading media campaign against Syria.
O'Brien noted that one potential effect is that Westerners are less likely to trust the stories coming out of the Arab spring, especially after similar incidents regarding Syria's ambassador to France and Hamas last week. But another result is that a fixed fraction of American media is devoted to Syrian journalists and bloggers in detention, and that space has been misappropriated.
So, in an effort to fill the media with REAL Syrian bloggers who need international attention: Tal Al-Moullahi is a 20-year-old Syrian blogger who was arrested for her political commentaries last February and accused of spying for the United States on trumped up charges.
Members of the press have verified her existence, and have spoken to her parents, who also exist.
© Copyright IBTimes 2023. All rights reserved.