Holocaust Remembrance Day 2012: See Photos Of Solemn Ceremonies In Israel, Lithuania [PHOTOS]
Israel marked Holocaust Remembrance Day 2012 on Wednesday with a series of solemn events and a siren blaring throughout the country to pay tribute to the six million Jews who died in the Holocaust.
Israel's Holocaust museum, Yad Vashem, was the centerpiece of the nation's commemoration, with Israeli Prime Minister Benjamin Netanyahu and President Shimon Perez present at the ceremony.
In a speech to the crowd at Yad Vashem, Netanyahu said the Jewish people still face threats to their extinction more than 80 years after Adolf Hitler killed six million Jews in Europe.
Our enemies tried to bury the Jewish future but our future was born again in the land of our forefathers, here we built a base, and a new beginning of freedom, and hope and action, Netanyahu said, according to the Israeli newspaper Haaretz.
Netanyahu then turned to Iran, calling it an existential threat to Israel and world peace, Haaretz reported.
It is the world's responsibility to stop Iran securing nuclear weapons, he said.
The Yad Vashem ceremony included the lighting of torches by six Holocaust survivors, each one representing one million Jews killed in the genocide.
Click through the slideshow above to see photos of the solemn events marking Holocaust Remembrance Day.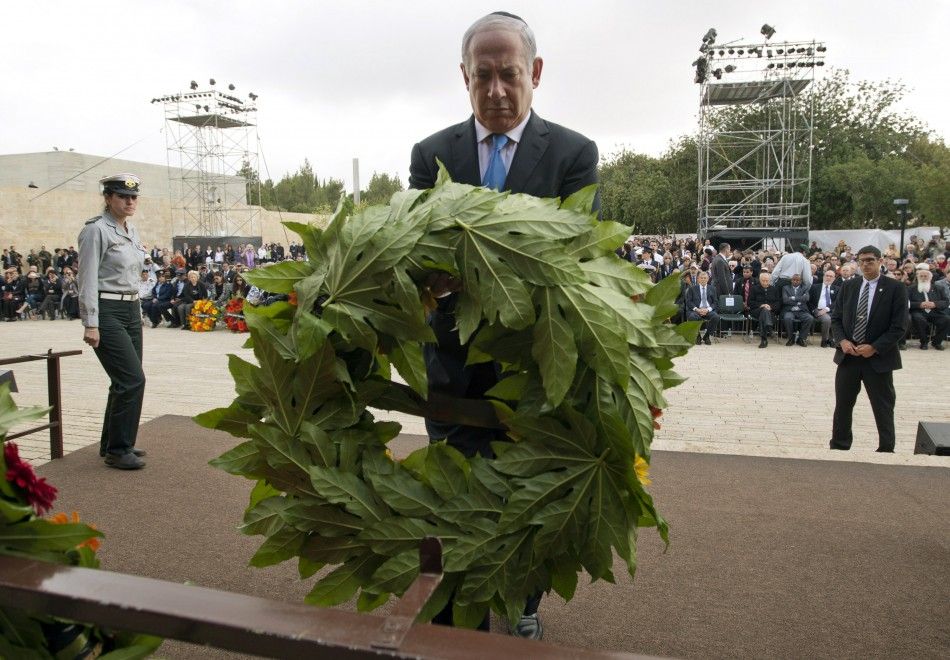 © Copyright IBTimes 2023. All rights reserved.