Home Ownership Unaffordable For Most Americans As Wage Growth Stagnates: Report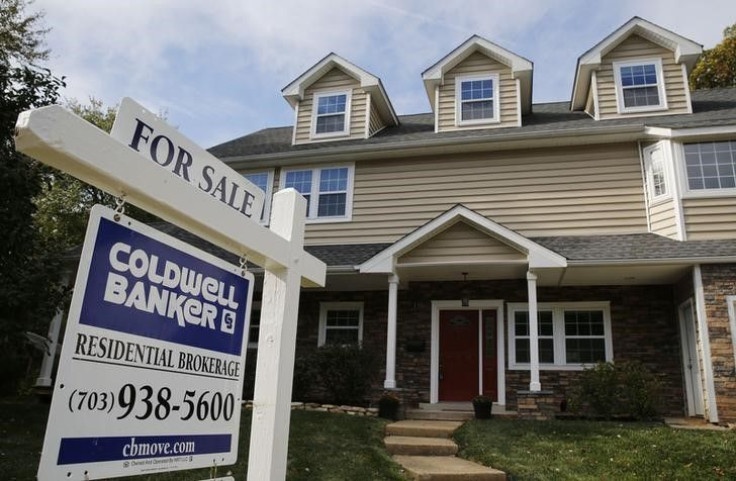 Although mortgage rates eased in 2014, home ownership in the U.S. is still unaffordable for most Americans. According to a new report released by Interest.com, there has been some improvement from a year earlier, but stagnant wage growth continued to weigh on U.S. consumers.
The report revealed that a median-income household can afford a median-priced home in only 10 of the 25 largest U.S. metropolitan areas. (Last year the median-income household fell short in all but eight of the 25 largest U.S. metropolitan areas.)
The report comes as fixed mortgage rates hover near 2014 lows. Lenders were offering 30-year fixed mortgages to borrowers this week at an average of 4.01 percent, a Freddie Mac survey found, down slightly from 4.02 percent last week and the lowest level since June 2013. The average rate for a 15-year fixed loan, a popular option for refinancers, edged lower to 3.2 percent from 3.21 percent last week.
Out of the 25 largest U.S. metropolitan areas, Minneapolis and Atlanta swapped the top two spots this year as the most affordable, with Minneapolis taking the No. 1 spot. St. Louis, Detroit and Pittsburgh rounded out the top five spots on the list, the Interest.com report showed. Baltimore was the biggest gainer over the past year, jumping from No. 17 in 2013 to the sixth most affordable area in 2014.
"Low mortgage rates are helping home affordability to some extent, but the key ingredient – which has been missing to this point – is substantial income growth," said Mike Sante, managing editor of Interest.com. "Millennials, in particular, are struggling to overcome their student loans and save enough money for a down payment."
The least affordable metro area is San Francisco. The city's median income is 46 percent less than what is required to buy a median-priced home in the area. Sacramento experienced the biggest drop in home affordability over the past 12 months, falling from No. 12 to No. 18 in the ranking. But it's still more affordable than the other three California metro areas on the list. Los Angeles (No.22), San Diego (No.24) and San Francisco (No.25) join New York City (No.23) and Miami (No.21) among the five least affordable markets.
Overall, median home prices rose 6 percent over the past year in the 25 metro areas, while consumer incomes stagnated around 2 percent.
© Copyright IBTimes 2023. All rights reserved.
FOLLOW MORE IBT NEWS ON THE BELOW CHANNELS