Hope For The Surveillance State Repeal Act? HR 2818 Gains Support Among House Democrats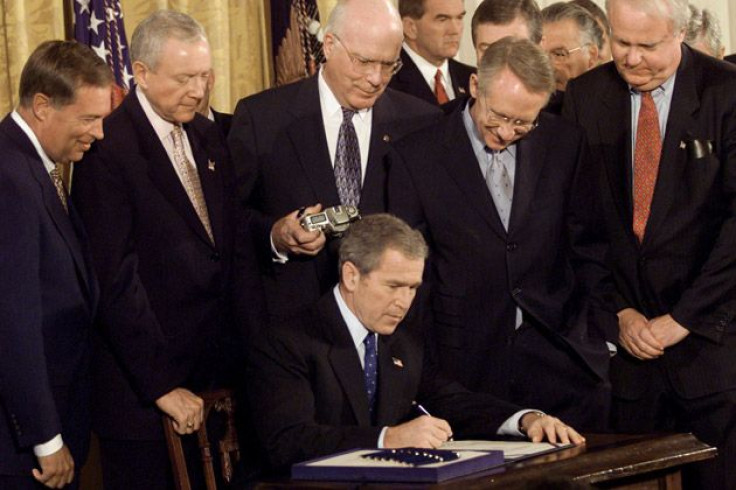 Congressional support is growing for a bill that would roll back privacy regulations to what they were before 9/11.
H.R.2818, introduced this summer by Rep. Rush Holt, D-N.J., has gained five cosponsors this month, all Democrats. Also known as the Surveillance State Repeal Act, the bill would repeal the USA Patriot Act of 2001 and the FISA Amendments Act of 2008. Both laws have received harsh criticism since classified information leaked by Edward Snowden revealed widespread electronic surveillance by the National Security Agency and the Federal Bureau of Investigation.
"Instead of using these powers to zero in on the tiny number of real terrorist threats we face, the executive branch turned these surveillance powers against the American people as a whole," Holt said in a July statement. "My legislation would put a stop to that right now."
Holt said the bill would restore a "uniform probable-cause-based warrant standard for surveillance requests," while also prohibiting the U.S. government from forcing tech companies to create "back doors" that make spying on the public easier. He added that people should be treated as "citizens first, not suspects."
Last month, the New York Times editorial board endorsed the bill, citing specifically the provision that would bar the government from requiring software makers to create ways for the government to bypass encryption. Privacy and tech-industry advocates say such provisions weaken consumer trust in American tech companies' abilities to safeguard private data. One recent report showed that the U.S. cloud-computing industry could lose up to $35 billion over the next few years as a result of NSA surveillance and the negative press associated with it.
The bill's passage is thought to be a longshot, but the addition of its recent cosponsors has stirred murmurs of hope among supporters on social media. On Reddit, some users posted that they have been writing their representatives asking them to co-sponsor the legislation. "A month ago people were saying it wouldn't get any cosponsors," one user wrote.
As of Friday, the co-sponsors were Democratic reps James McGovern, Richard Neal and John Tierney of Massachusetts, Lloyd Doggett of Texas, and Barbara Lee of California.
Read the full text of the bill here.
Got a news tip? Email me. Follow me on Twitter @christopherzara
© Copyright IBTimes 2023. All rights reserved.