Hospital In China Arms Doctors With Pepper Spray To Protect Against Angry Patients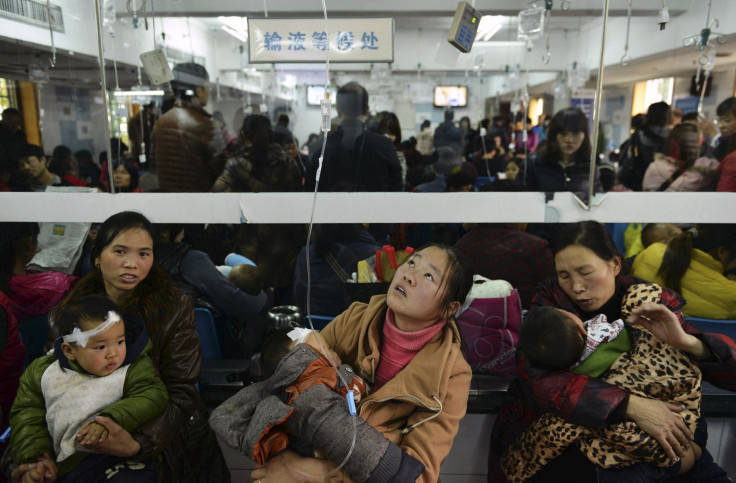 A hospital in China is arming doctors and staff members with pepper spray to use as a precaution against violent patients, something that has increasingly become an issue.
According to the Jinling Evening News, doctors at an unnamed hospital in Nanjing, the capital city of the central coast province of Jiangsu, said a recent incident in which a patient's family members brought in a gang of people to intimidate hospital staff prompted them to equip their doctors with something to defend themselves. Now, pepper spray bottles have been placed in outpatient rooms to "help provide a safe work environment" for staff members.
Late last year, a spate of attacks on hospital workers garnered national attention after one hospital department head was fatally stabbed. A man in eastern China who was unhappy with the results of a nose procedure returned to the hospital he was treated in, searching for the doctor who had operated on him. Unable to find him, the assailant lashed out and pulled a knife on the hospital's head, Wang Yunjie, killing him and injuring two others.
That incident was the third of its kind that week. While it's unclear whether doctors were negligent in their cases, the reality is that they are becoming targets for disgruntled or violent patients. According to a report by That's Online, a China-based news blog, seven doctors in China died in 2012 at the hands of their patients. A survey administered by the Chinese Hospital Association reported that more than 60 percent of hospitals reported staff being assaulted by patients and their family members, while almost 40 percent of doctors said that fear of violence has made them contemplate quitting their jobs.
The bitter feeling, it seems, is mutual. A poll taken by the China Youth Daily newspaper found that 66.8 percent of those surveyed did not trust "doctor's professional diagnosis and treatment." The beleaguered doctor-patient relationship has been affected by some deficiencies in China's hospital care in general. Uneven distribution of public funding at hospitals, particularly in smaller cities, has driven up hospital bills, and in turn, driving anger amongst patients.
© Copyright IBTimes 2023. All rights reserved.