House to Take up Anti-Piracy Bill in February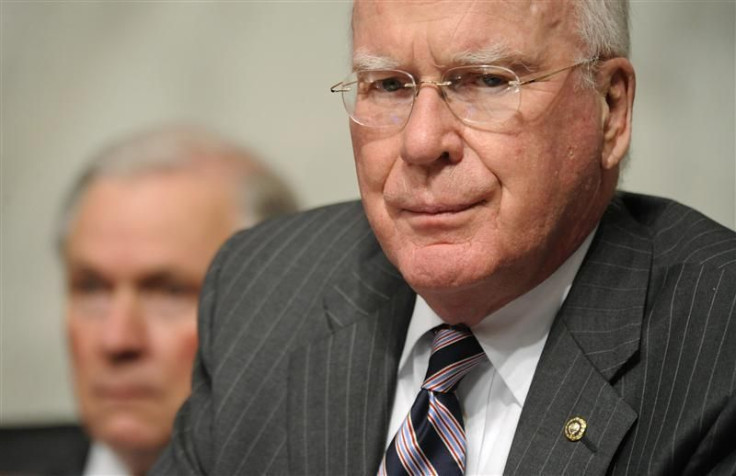 (REUTERS) -- The House of Representatives will resume work next month on a controversial bill aimed at stopping online piracy of movies, music and other content, a leading lawmaker said on Tuesday.
The anti-piracy legislation has been a top priority for entertainment companies, publishers, pharmaceutical firms and others, who say it is critical to curbing online piracy.
Internet companies vigorously oppose the bills, arguing they would undermine innovation and free speech rights and compromise the functioning of the Internet.
The debate escalated over the weekend when White House officials raised concerns that the legislation could make businesses on the Internet vulnerable to litigation and harm legal activity and free speech.
Representative Lamar Smith, chairman of the House Judiciary Committee, said the proposed Stop Online Piracy Act (SOPA) was needed to protect American businesses from intellectual property theft, and that legislation would move forward.
Due to the Republican and Democratic retreats taking place over the next two weeks, markup of the Stop Online Piracy Act is expected to resume in February, added Smith, a Texas Republican. I am committed to continuing to work with my colleagues in the House and Senate to send a bipartisan bill to the White House.
The Senate is expected to begin voting on January 24 on how to proceed in considering its own version of the bill.
Both Smith and Democratic Senator Patrick Leahy have said that they plan to jettison a controversial portion of their bills which would block access for Internet users who seek stolen movies or music.
White House officials, including cyber-security czar Howard Schmidt, said in a blog posting on Saturday that they opposed the bills as currently written. But they said the Obama administration would work with lawmakers on a narrower, more targeted approach to online piracy to ensure that legitimate businesses - including start-up firms - would not be harmed.
Wikipedia, the popular community-edited online encyclopedia, will black out its English-language site for 24 hours Wednesday to oppose the legislation. Other smaller sites leading the campaign include Reddit.com.
© Copyright Thomson Reuters 2023. All rights reserved.
FOLLOW MORE IBT NEWS ON THE BELOW CHANNELS