Housing Recovery: Is Now The Time To Refinance Before Mortgage Interest Rates Rise From Historical Lows? [VIDEO]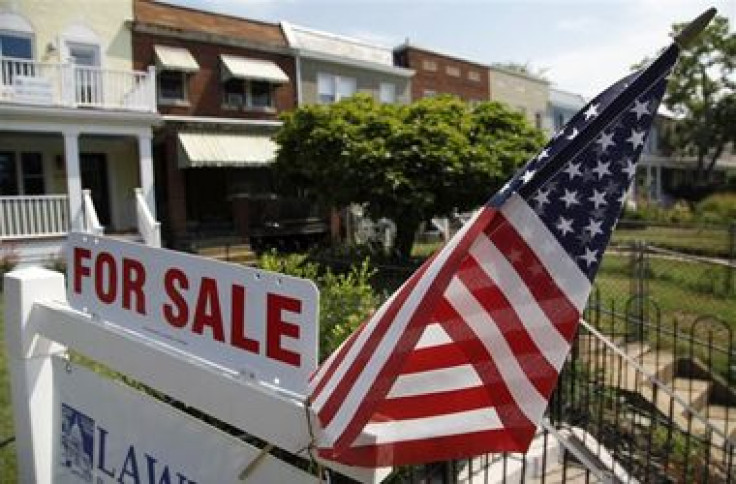 With the financial markets fearing when the Federal Reserve will start tapering its $85 billion-a-month bond-buying program, is now the time to refinance as mortgage interest rates remain at historical lows?
"It depends what you're willing to pay to refinance," said Jason Weisberg of Seaport Securities, from the floor of the New York Stock Exchange. "Even if interest rates tick up a quarter of a point, a half a point, we're still at historical lows; we're just not at the bottom anymore. So, if people feel like they have to get the best rate possible, now's the time to do it. Again, unless we move in 1 point increments, I think people still have some time to refinance and still get relatively low interest rates."
On Tuesday, Home Depot, Inc. (NYSE: HD) reported earnings and revenue that beat Wall Street estimates in the second quarter, and said net earnings rose to $1.8 billion, or $1.24 a share, compared with $1.53 billion, or $1.01 a share, a year earlier.
The world's biggest home improvement retailer also raised its full-year earnings guidance to $3.60 per share, up from the previous estimate of $3.52 per share.
"I wouldn't necessarily say that as far as Home Depot's earnings go, the rest of the economy goes," said Weisberg. "As far as housing starts and housing numbers are concerned, I don't think there's a direct correlation between Home Depot and the housing starts. Home Depot I see more related to home improvements and certainly people doing their own work, versus hiring contractors. That being said, all earnings that come out that way are positive to the overall economy, especially when it's a store that's typically heavily used by consumers."
On Tuesday, shares of Home Depot, Inc. edged down 0.09 percent to $75.14 in afternoon trading.
On Wednesday, Lowe's Companies Inc. (NYSE:LOW) is expected to report second- quarter earnings of 79 cents per share on revenue of $15.05 billion, according to analysts polled by Reuters. The world's second-largest home improvement retailer reported earnings of 64 cents on revenue of $14.3 billion in the year-ago period.
"I think probably what you'd want to look at is to see how their retail numbers compared to Home Depot's," said Weisberg. "When looking at the two different companies, you really need to compare apples to apples. That's really how you would judge one versus the other."
Shares of Lowe's rose 1.24 percent to $44.21 in mid-day trade.
© Copyright IBTimes 2023. All rights reserved.