Houthis Accuse Saudi Arabia Of Destabilizing Yemen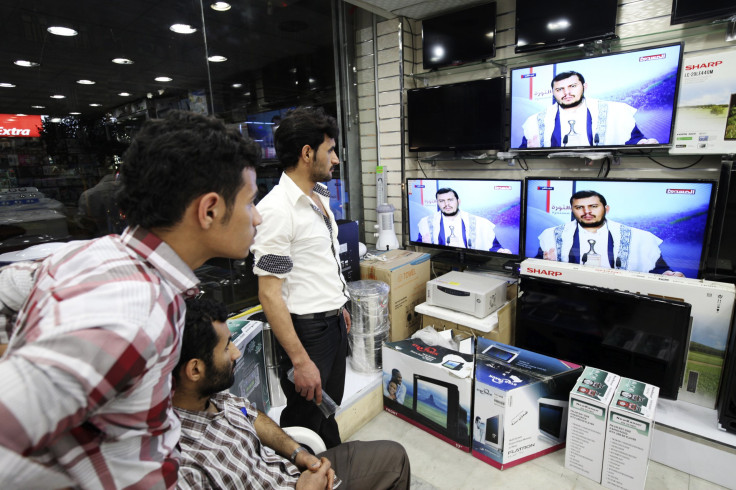 Abdul Malik al-Houthi, the leader of Yemen's Shia Houthi rebels, accused Saudi Arabia of destabilizing the country and supporting Yemen's enemies on Thursday.
Al-Houthi reportedly made the accusation in a televised address at the capital city of Sanaa, after Saudi Arabia announced it would be moving its ambassador to the southern city of Aden, where the ousted president Abed Rabbo Mansour Hadi fled last week.
"Our elder sister, the Saudi kingdom, doesn't respect the Yemenis and wants to impose here in Yemen the sequence of events and divisions that happened in Libya," al-Houthi said on Al-Masirah, a local Houthi-run TV network, The Associated Press reported. Libya, where the internationally recognized government has been pushed to the port city of Tobruk, is currently in a state of turmoil, with several rival armed factions vying for control over different regions of the country.
Saudi Arabia had shut its embassy in Sanaa earlier this month and expressed its strong disapproval of Houthis' takeover of Yemen's government, calling it a "coup" along with other Gulf nations. Several other Western countries have also closed their embassies as the Houthis find themselves increasingly isolated.
The United Nations Security Council has also condemned the Houthi takeover of government and issued a resolution demanding they immediately withdraw from the capital of Sanaa and return power to Hadi's government.
Since fleeing to Aden, Hadi has been building up support, meeting with loyalist governors and militia groups and speaking to Saudi Arabian and Qatari diplomats, The Wall Street Journal reported. He also withdrew his resignation on Tuesday, gaining the support of his cabinet and the Gulf Cooperation Council -- a group of Arab Gulf countries opposed to Houthi rule.
The Houthis, who are allegedly being supported by Iran, took control of the capital last September. In January, they took control of several key government buildings, and forced Hadi to resign. Hadi and other top government officials were held under effective house arrest until last week, when they released him under growing international pressure.
© Copyright IBTimes 2023. All rights reserved.