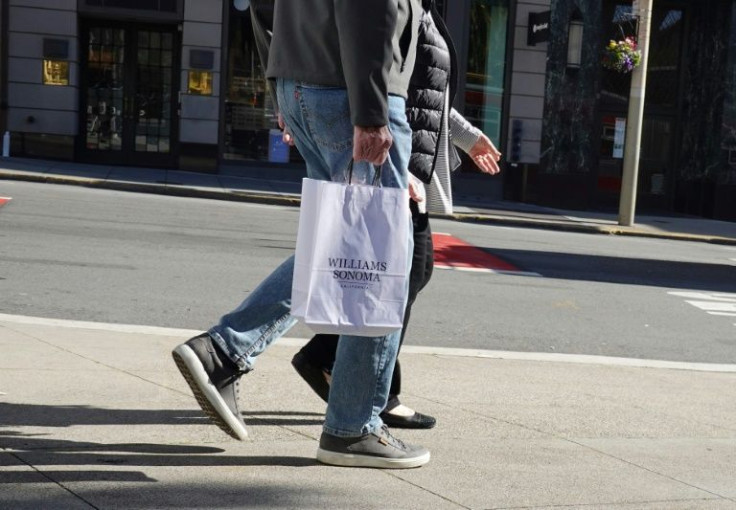 America has an inflation problem that is getting worse by the month. For example, the Consumer Price Index (CPI) — a measure of the cost of living — rose by 7.5% in January, up from 7% in December. And it doesn't seem that it will go away anytime soon.
Inflation is like a universal tax that chips away at the family budget, making it hard to afford everyday items like food, gas and heating oil. In addition, inflation undermines the value of money saved in bank accounts, as banks pay little or no interest on these accounts to help mitigate the value of money lost to inflation.
But shoppers and savers can beat inflation by following three tips that are usually on the top of the lists of economists and personal finance experts.
The first tip is being an intelligent shopper, meaning spending money wisely, making deliberate rather than impulsive choices. While being a savvy shopper is always essential, it's more important when the cost of goods and services increases and spending budgets are getting tighter.
So, where do intelligent shoppers begin? With the "Big Picture," the essential things in life, placing needs ahead of desires. Before grabbing a piece of merchandise and heading for the cash register, always ask a simple question: Do I need the product?
Far too often, people impulsively buy products they don't need. Then, they fill the basement or the garage with such products, which they unload at a tiny fraction of the price paid in a yard sale on a cloudy autumn day.
But even if they act deliberately and pick up the products they need, they must proceed to the following question: Is the price right? That's where planning and comparative shopping come into play. Planning means knowing when and where to buy the things you need, paying the lowest price, and substituting expensive with less expensive items.
"Avoid purchasing items experiencing the highest price increases, if at all possible," says Ben McLaughlin, president of SaveBetter. "For instance, if they can, people should try to wait out inflation before buying their next car, new or used, or moving into a new home. In addition, many commuters can save on gas by bicycling, carpooling, using vehicle-sharing services or even adapting their current car to run on an eco-fuel."
Still, there's one more question to ask: Is this merchandise the best use of money?
Money is always tight, especially for low-income shoppers, meaning that they cannot afford everything they would like to have. So buying one thing leaves less money for other things. They should develop a priority list, the items to buy first, second and third.
While being an intelligent shopper helps ease the impact of inflation on spending budgets, it won't help reduce its impact on savings. The second tip comes into play: invest in assets that keep up or even beat inflation. According to McLaughlin, one of these assets is the U.S. government's Series I Savings Bonds. These bonds "are designed for a situation exactly like today, to protect our purchasing power in a time of higher inflation," he says. "Take advantage of the program with up to $10,000 and an interest rate that tracks with inflation, helping preserve the value of your cash, should inflationary conditions persist."
Some stocks pay good dividends, like utilities, banks and consumer staples companies. The Southern Company, a diversified utility company, pays a dividend of 3.95%. The Kraft Heinz Company pays a dividend of 4.67%, while New York Community Bancorp pays a dividend of 5.86%.
And there are commodities like agricultural products, metals and oil, which can be purchased through exchange-traded funds (ETFs). Commodities usually move in tandem with inflation, and therefore, help investors protect the invested principal.
Still, there's one more tip. Avoid costly fees and high finance charges, according to Faron Daugs, a financial advisor in Libertyville, Ill. "These expenses might seem negligible, but they can accumulate to a significant sum," he says. "When it comes to saving for the future, every bit counts."
Inflation is a wake-up call about managing money wisely by shopping for the right product at the right price, investing in the right assets and cutting fees and finance charges.
© Copyright IBTimes 2023. All rights reserved.
FOLLOW MORE IBT NEWS ON THE BELOW CHANNELS