How Chris Coleman Is Rewriting The Book On Children's Books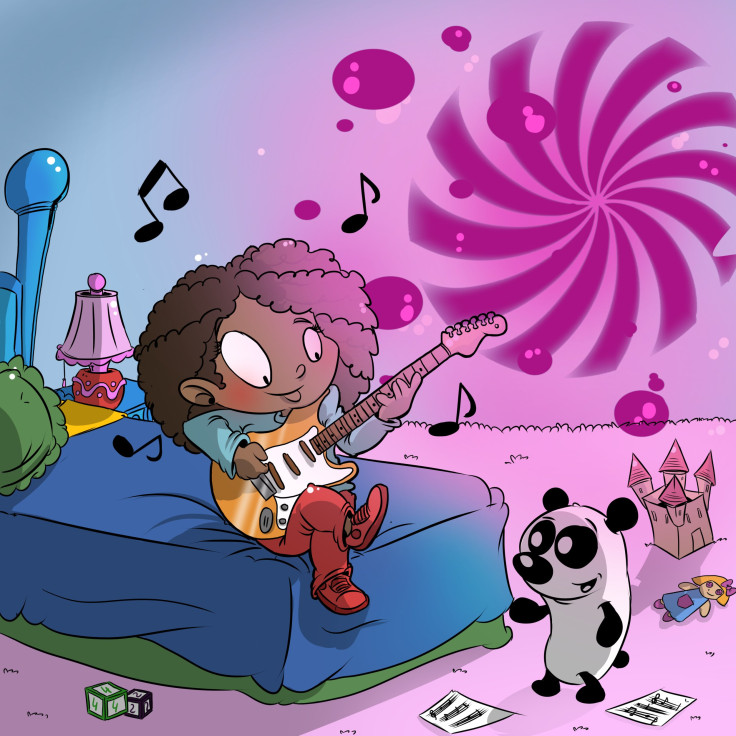 Walk into a bookstore, head into the children's section and glance around. Chances are there aren't many girls with brown skin on the covers. This isn't some anecdotal observation, either. The Cooperative Children's Book Center at the University of Wisconsin-Madison has been tracking diversity in the genre for more than a decade, and in 2016 only 22 percent of books featured a child of color. That number does not account for the gender disparity and it's also the best year on record.
"There aren't many superhero characters for girls and there also aren't many characters who are diverse in ethnic background, not only African, but Asian, Mexican, Hispanic, Indian, Native American," said Chris Coleman, author of Adventures With Jade. "So that was my goal with writing children's books. Taking a different angle and perspective and adding in technology."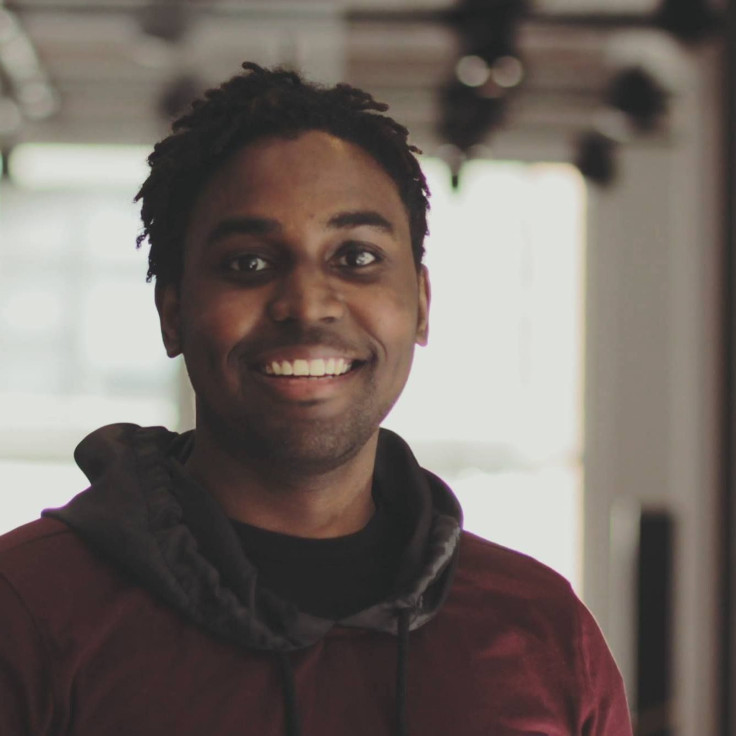 Coleman takes interactivity a step further than the standard e-book experience. Adventures with Jade: The Microphone of Friendship will come with a companion mobile app and game, which gives children the ability to read the book in fun and creative ways. They can help Jade play her guitar by learning different notes to enter into the Imagination Kingdom. They will have access to short animated clips of various action scenes in the book, and even an original song to sing along with.
"These kids grew up with iPhones and tablets and wearables. It's not just a book anymore; it's an experience," Coleman said.
The book's focus on music was a considered and deliberate choice too. Coleman, originally from Philadelphia, recognizes the impact the education crisis in his city has on it's youth. At its highest in 2013, Philadelphia faced a 304 million dollar deficit, closing 23 public schools and slashing arts programs left and right. Many schools in the district couldn't afford to have a librarian, let alone music programs. In 2017, City Councilwoman Helen Gym's office discovered more than 50 school districts that still don't have any sort of instrumental music instruction. Those schools serve disproportionately high numbers of minority students.
"Music is going away. They are taking it out of the schools. Funding is decreasing," Coleman said. He explained this became a major theme of the book. "The microphone of friendship is literally this microphone that keeps the peace. It allows people to enjoy themselves, but it is taken away. These two characters, Jade and Rhythm, have to go find the microphone of friendships to restore balance to Imagination Kingdom. And of course, Jade's superpower is the power of music. She has a guitar and when she turns into this superhero character, it can do really amazing things."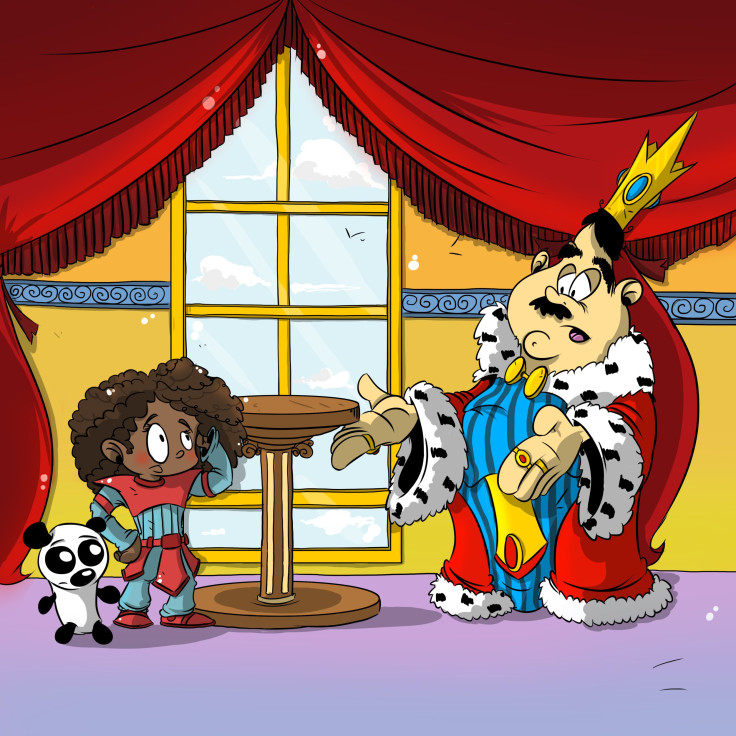 Coleman published his first children's book, Beta Crew, last year. Targeted towards an older demographic than Adventures with Jade, the book follows a crew of four friends tasked with saving their home city of Kodon. While Beta Crew certainly fills a need with lead characters from diverse backgrounds and an accompanying mobile game, Coleman plans on keeping the momentum going by addressing more subtle issues as well. For example, he wants kids to know even if their parents don't work at a tech company or own a successful e-commerce store, like Jade's parents, they can strive for those careers.
"Reading a lot of African-American books growing up, usually those stories are more 'urban.' It's a single parent or single mother who works multiple jobs and that's the whole archive of the story," Coleman explained. "I wanted to highlight that there's a whole other side of parents that our community isn't really shown in books and media. I wanted to create that representation."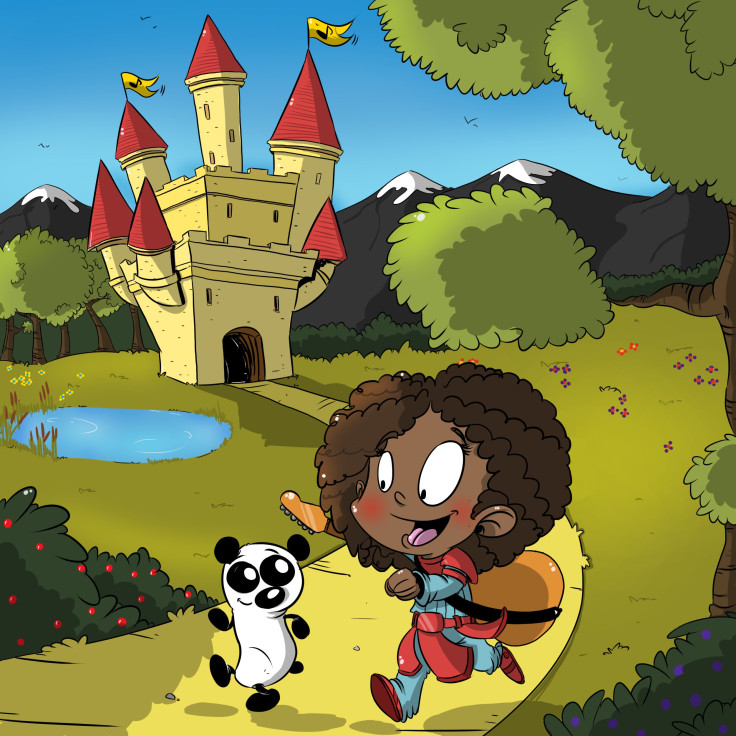 There are also few minority children's book authors. Coleman not only wants kids to see themselves in his book, but wants them to know they can aspire to be authors and illustrators as well. Another 2016 study conducted by the CCBC found that, out of 3,400 children's books published in the U.S., only 12 percent were written by minorities.
Coleman, who runs a production company by day, is the definition of a self-starter and innovator. He may not have finished college, but he founded his own digital media company, Hero Nation. His work did not go unnoticed. Mashable named Coleman one of the top 50 marketing influencers on Snapchat. He's also spoken at institutions such as Harvard and Rutgers.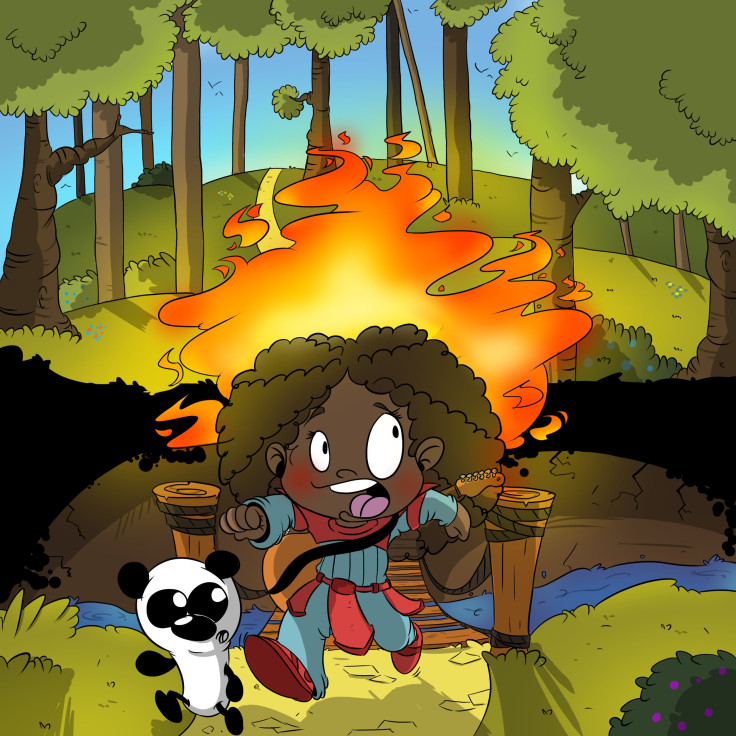 "Inspiration, diversity, amazing storytelling and entertaining. That's what I've been placed on this earth to do," Coleman said. "There's a need, this is the angle I'm taking, and now I'm bringing it to the world."
So far, Coleman has self-funded all his projects. He launched a Kickstarter campaign earlier this month to help him build the Adventures With Jade app. But even if he doesn't reach his goal, he's confident he'll find a way to move forward.
"What I love about failing is I can step back and take a look and say, 'why didn't this work out?' I want to do this because giving back to the community through reading is the biggest thing I can do," he said. "People will see the consistency and dedication and sometimes through that something greater comes about."
© Copyright IBTimes 2023. All rights reserved.