How Congress Plays Fast And Loose With The Omnibus Bill And Defense Spending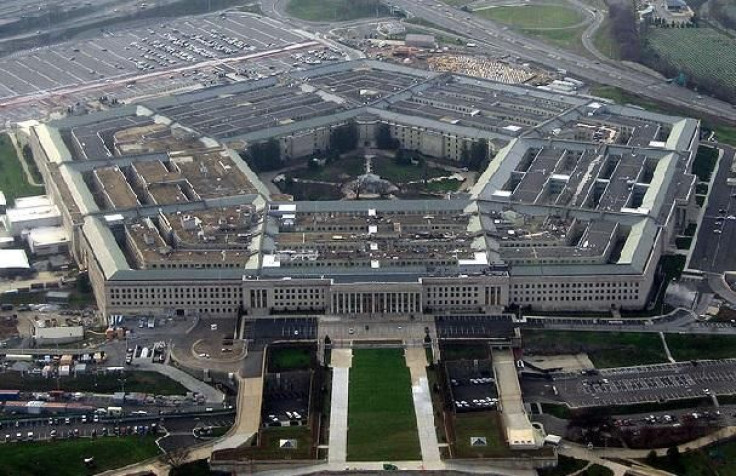 At more than 1,500 pages, the omnibus appropriations bill that will dictate U.S. federal spending for the 2014 fiscal year is hard to read through -- but it's being hailed by lawmakers as a "fair, bipartisan agreement on funding the government." But it may well disappoint American taxpayers who were hoping to see some real belt-tightening from the Pentagon.
Here are some areas of defense spending that the bill does not cut:
The War Fund Loophole
Adhering to the $1.012 trillion spending cap agreed upon by the House and Senate Budget committee chairs last month, Congress resorted to old tricks to essentially pad the Defense Department's budget. The DOD has been allocated $572 billion, with $487.6 billion as its base budget and $85.2 billion for war funding, which is called the overseas contingency operations (OCO) budget.
The OCO budget, a loophole that basically ups the Pentagon's spending power, is safe from sequestration. The allocated amount is a nearly $6 billion increase in the amount requested by the Department early last year.
"We made responsible choices to realign the nation's funding priorities, targeting precious tax dollars to where they are needed the most," House Appropriations Committee Chairman Hal Rogers said of the omnibus.
But in a year when the U.S. will wind down its presence in Afghanistan, defense experts are angry -- but not surprised -- that Congress has used what they call "gimmicks" to avoid cutting the fat in the Pentagon or removing unwanted programs.
"My bottom line is that what this bill shows is that Congress, like the Pentagon, is not at all serious about getting defense spending under control or to return to pre-war levels of spending," said Winslow Wheeler, director of the Straus Military Reform Project at the nonprofit Project on Government Oversight (POGO). "They are doing everything they possibly can to keep spending as high as possible rather than engaging in the kinds of reforms that are needed to permit spending to get lower."
Afghan Soldiers: Casualties Of Diverted Spending
If the war on terror is reason enough beef up the OCO account, then it probably wasn't the reasoning behind slashing $3 billion from the Afghan Security Forces Fund (ASFF). The Pentagon requested $7.72 billion for the ASFF but Congress allocated $4.72 billion.
Wheeler believes that reduction was meant to create a hole where Congress could pour more money into the Pentagon's routine spending.
"We saw a lot of talk with the release of the [former Defense Secretary Robert] Gates autobiography about how Obama isn't in support of his own strategy in Afghanistan," he said. "Congress is doing the same thing. They proclaim that they want to help the Afghans survive on their own, but they are running around cutting the money for them. They are talking and acting out of the both sides of their mouth."
Still, Wheeler said that if the money had indeed been allocated to the Afghans, there is no way to predict what they would do with it. "But remember Congress is doing this for budgetary reasons and self-serving reasons," he added. "It is very clear their primary motivation here is to game the defense budget in order to spend more money for DOD, and in this case, to the tune of $3 billion, the Afghans are being used as a fall guy for this."
Lockheed's F-35 Joint Striker Unscathed
Lockheed Martin (NYSE:LMT), the biggest defense contractor and maker of the F-35 fighter jet, won out over taxpayers in the omnibus even though the controversial jets have been plagued by rising costs and technical defects. With all major weapons system procurement requests fully funded, the most expensive weapons program in history (priced at almost $400 billion for a fleet of 2,443), will continue to receive full funding.
Lockheed isn't the only one that will be laughing all the way to the bank. General Dynamics (NYSE:GD), got a $90 million allocation to upgrade M1A2-Abrams tanks -- even though the Pentagon wanted to suspend the program.
FOR FREE to continue reading
✔️ Unlock the full content of International Business Times UK for free
offer available for a limited time only
✔️ Easily manage your Newsletters subscriptions and save your favourite articles
✔️ No payment method required
Already have an account? Log in
© Copyright IBTimes 2023. All rights reserved.