How Effective Are Hand Sanitizers? FDA Questions Safety Of Germ-Fighting Cleaners In US Hospitals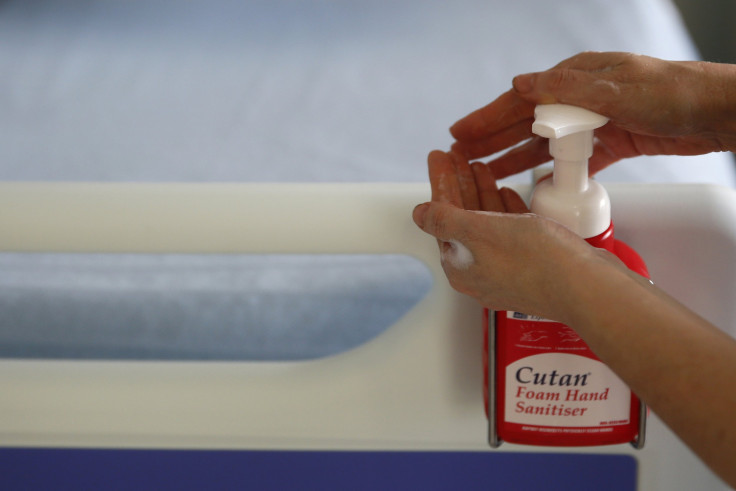 The Food and Drug Administration has asked manufacturers of hospital hand sanitizers to provide new data about the efficacy and long-term health effects of their products, given concerns that such cleaners could be contributing to antibiotic-resistance and may get absorbed into the body at higher levels than previously thought. The federal agency pointed to studies that show some germ-killing products show up in blood and urine and may have possible links to hormonal issues or cancer.
Makers have until 2018 to show that their products are effective and safe, otherwise they could be taken off the market or asked to be reformulated, the FDA said. "We're not asking for any of these products to come off the market at this time. We're just asking for additional data," Theresa Michele, of the FDA's drug center, told the Associated Press. "And we're likewise not suggesting that people stop using these products."
Many hospital personnel in the U.S. sanitize their hands 100 times or more a day, the AP reports. Federal health regulators wonder whether such diligence is safe over long periods of time.
While alcohol-based sanitizers can kill many types of microbes, they do not eliminate all types of germs, the U.S. Centers for Disease Control and Prevention say. The health agency says washing with soap and water is a more effective approach to fighting bacteria.
"We emphasize that our proposal for more safety and effectiveness data for healthcare antiseptic active ingredients does not mean that we believe that healthcare antiseptic products containing these ingredients are ineffective or unsafe, or that their use should be discontinued," the FDA said in a statement.
© Copyright IBTimes 2023. All rights reserved.