How The EU Migrant Crisis Is Fueling Right-Wing Politicians And Refugee Policies In Europe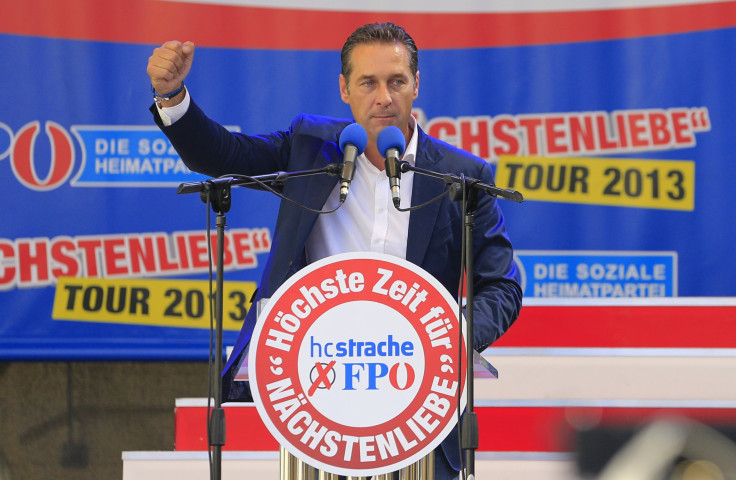 A wave of migration to European Union countries has caused chaos across the continent as nations struggle to document and care for the thousands of people who have been arriving every day, primarily to the Balkan nations or to southern European countries such as Italy and Greece. Following an incident Thursday in Austria where several dozen people were found suffocated in a truck near Vienna, politicians renewed a heated debate over the future of migrants and refugees in Europe, with right-wing leaders across the continent continuing to argue for hard-line anti-immigration policies and border control.
Support for far right-wing parties across Europe, including France's National Front, Germany's Alternative For Germany and Austria's Freedom Party, has continued to grow throughout the summer as they capitalized on xenophobia. The Freedom Party -- in Austria, where the migrants were found Thursday -- has support from 29 percent of the population, a recent poll reported.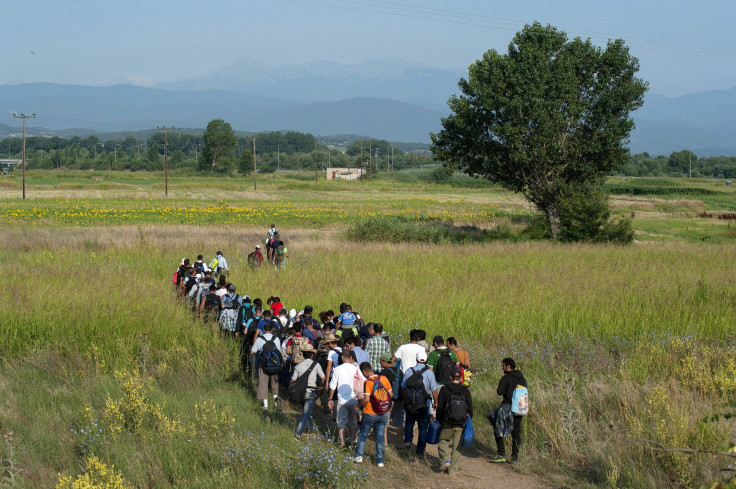 "Anti-Islamization is one of the pillars of the Freedom Party right now, and has been that way over the last seven to eight years, especially in Vienna," Thomas Hofer, an Austrian political analyst, said in February, the BBC reported. Many of the migrants arriving in Austria have been fleeing violence in Syria, a nation with a large Muslim population.
Not only should the number of immigrants be limited, but schools should cap the number of immigrant students in a single classroom, Freedom Party leader Heinz-Christian Strache said. He has advocated for immigrants who do not integrate to be expelled from the country.
When Strache first arrived on the political scene, he made his stance on immigration very clear. "It is not about keeping Austria white, just about protecting its traditional community," he told the Telegraph in a 2008 interview. "We see Europe as Christian, and we believe it's at risk of Islamization."
At the same time, support for Austria's established parties, such as the center-right People's Party and the center-left Social Democrats, has been steadily dropping, likely as a result of the mishandling of the migrant situation, among other complaints from Austrian voters.
Across Europe, support continues to grow for right-wing parties. Asylum-seekers in Germany have faced increasing violence throughout the summer, and many refugee shelters have been burned to the ground by right-wing activists, including the xenophobic group Pegida. Germany's anti-immigration party, Alternative for Germany, however, has been outspoken in its condemnation of the attacks. In her verified Twitter account, the party's leader, Frauke Petry, said that violence against the refugees was "unacceptable and abominable."
In France, politician Marine Le Pen's National Front party has long advocated for closing the nation's borders. In a tweet posted from her verified Twitter account, Le Pen referred to the wave of refugees as "migrant anarchy." The U.N. estimates that 85-90 percent of people arriving in the EU are bonafide refugees, fleeing violence or persecution in their home countries.
When asked in June for her solution to the migrant crisis, Le Pen said, "We must send them back to their own countries."
© Copyright IBTimes 2023. All rights reserved.