How Far Can the Knicks Go this Season?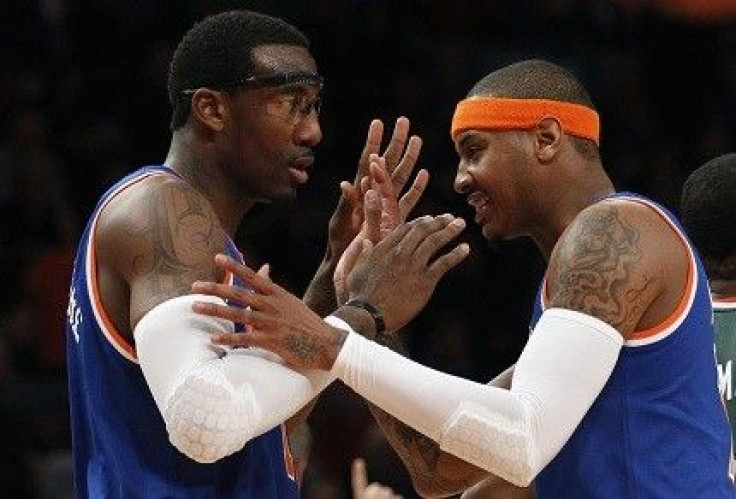 Despite the euphoria sweeping New York thanks to Carmelo Fever, there is a reality check involved in the Carmelo Anthony acquisition.
The Knicks, who are certainly better with Anthony than the players they traded to get him, are probably not better than the Celtics and Heat.
The Knicks are currently 12 games behind the Celtics. That means Boston will almost certainly win the Atlantic Division, and the best the Knicks can finish would be as the fourth seed in the playoffs.
If that best-case scenario plays out, the Knicks would play the fifth seed, and that doesn't always end well for the fourth seed.
Should the Knicks advance past the first round, other tough opponents not named the Celtics and Heat could also be waiting.
The Chicago Bulls have played great basketball this season, and just added Joakim Noah tonight after sitting out due to a thumb injury. The Orlando Magic are certainly no pushovers either, and the same could be said for the Atlanta Hawks, who added Kirk Hinrich tonight.
Yes, the Eastern Conference is very tough and loaded with talent, and the Knicks can't expect to cruise to at least the Conference Finals just because they added Anthony and Billups.
Anthony's influence can't be downplayed, though.
The Knicks are certainly a force now that they have another legitimate scorer to compliment Stoudemire, as well as adding a veteran point guard in Chauncey Billups.
Knicks' fans are right to be excited about their team.
But tough challenges are looming.
© Copyright IBTimes 2023. All rights reserved.