How Fintech Startup Crypterium is Leading Innovations in Cryptocurrency Spending and Access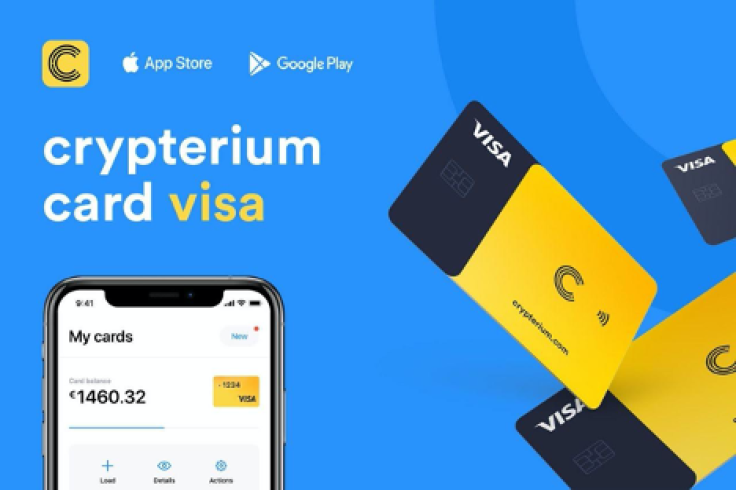 According to Statista, almost 4.57 billion people were active internet users as at April 2020, accounting for about 59 percent of the global population. China, India and the United States of America reportedly contribute the most to these global figures. This is great news for cryptocurrencies, which is powered and dependent on the internet.
An increase in the digital population would mean growth in the prospective market for disruptive technologies like cryptocurrency and blockchain technology.
The future is here. The days when technology was an innovation to come is history. Innovative disruption like Blockchain is now the reality of today's world. On the heels of the novel COVID 19 pandemic, many people have been forced to turn to technology for their sustained existence.
The reality is that there has been a spike in the rate of internet adoption all over the world. With this, businesses, products, services and solutions powered by the internet, have also experienced a spike in the level of adoption and patronage. The results produced by video conferencing giants, Zoom is proof of this.
Cryptocurrency Adoption:
Like every major disruption in history, the invention of digital currencies has witnessed its own share of criticism and rejection. But with the speed of international adoption of the internet, there is no doubt it would spiral into digital currencies.
Statista reports that the number of Blockchain wallets has been growing since the creation of the Bitcoin virtual currency in 2009, reaching over 50 million Blockchain wallet users at the end of June 2020.
Though the blockchain adoption numbers look good, the highest it has ever reached. There is a lot to be desired from the disruption that aims to change the way people use and perceive money. With about 4.57 billion active internet users, the market is untapped and few reasons account for this.
Barriers to Cryptocurrency Adoption
Despite the huge benefits digital currencies present, it's adoption into the mainstream remains a subject of discussion. According to figures by chainalysis in a Wall Street Journal publication, scams, ransomware, terrorism financing and other illicit activities took in and cashed out nearly $6billion of cryptocurrencies in 2019.
For many, cryptocurrency is a dark web tool for fraud and other illicit activities. Worst still, with the huge numbers crypto investors rake in, it still gives some people the same vibe as ponzi schemes.
Reports making rounds last year indicated the presence of MLM in the digital currency market. Needless to say that a lot of people have had unpleasant experiences with MLM and are wondering is cryptocurrency another one?
More importantly, not everyone allows their money to change hands for purely investment purposes. Hence, the other reasons people hold money needs to be serviced by cryptocurrency and the technology that powers it, if it is going to gain increased adoption. Not everyone wants to wait for exchange rate fluctuations to trade their money. For some, they need their money handy for maturing financial responsibilities. These set of people would only turn to cryptocurrency for investment purposes.
Cryptocurrency Access and Spending
Cryptocurrencies like bitcoin aim to build trust by using the blockchain technology to eliminate the need for a central monetary authority. This goal when achieved empowers users to influence rates and have controls that where hitherto vested in a central authority – the Central Bank.
Armed with this, the days where one country's currency ranked higher in exchange value over others would be over.
With increased internet adoption and the rise of digital living, tons of transactions under the default fiat currency are now powered by digital solutions. This way people don't have to carry cash around to meet their needs and other reasons for holding money. But this doesn't compare to digital currency, which is decentralized and operates on a peer-to-peer system designed to allow users process transactions using digital units.
Unlike fiat currencies, cryptocurrencies are not issued by a Central Bank. Bitcoins are either "mined" by a computer through a process of solving increasingly complex mathematical algorithms in order to verify transaction blocks to be added to the blockchain, or they are purchased with standard national money currencies and placed into a "bitcoin wallet" that is accessed most commonly through a smartphone or computer.
... the digital spending problem
Fiat currencies have been around for centuries, making it the easiest way for money to change hands within an economy. If you needed to get groceries at a shop, you could easily pay for them using your fiat.
Most people have no issues purchasing or mining cryptocurrencies, but have questions regarding ease of spending. Digital wallets is a viable answer for this, but it hardly addresses everyday spending the way fiat currencies do.
To tackle this problem and more, Fintech Startup Crypterium is leading innovation with regards to access and spending of cryptocurrencies. Besides its customer friendly wallet, quick and safe bank transfer option, Crypterium offers cards.
With Crypterium Cards, users are able to pair their digital assets to virtual cards on the Crypterium App. Once set up, card owners can pay using their card at over 40 million terminals worldwide.
Crypterium Cards empowers users to connect their digital assets to the real world and spend their money on the go, anywhere they want. Users can also manage their cards directly from the Crypterium App – top up the card, access payment history, change pin and so much more.
Recently, the Fintech startup launched the VISA Edition of the Crypterium Card. The Fintech startup is undoubtedly committed to making the spending of digital assets as easy as cash.
The Crypterium Card VISA Edition is available for free. The only cost incurable on the card is a reasonable €14.99 which covers for express delivery.
The COO of the company, Austin Kimm in a speech, highlighted how most banks give out their prepaid cards at no cost. Going further, he expressed the company's commitment to providing similar financial services to cryptocurrency holders as the motivation behind the partnership with world leading card issuer, VISA.
Crypterium Cards and VISA, are accepted in at least 178 countries, 2.5 mn ATMs worldwide and tons of retail and online stores. With the new cards solution, Crypterium apps makes spending your cryptocurrency as easy as cash. Now your digital assets can comfortably cater for your money needs – whatever they are per time.
The award-winning Crypterium Wallet (available on iOS and Android) allows users to safely receive, store, track and use their digital assets on the go. Through its bank transfer feature, users can transfer money, pay bills and manage their cards.
The future of money is here and Crypterium is leading innovation in that regard.