How To Get The Cheapest iPhone 12
KEY POINTS
Apple's iPhone 12 goes on sale next week
Verizon, AT&T claim customers who sign up for different plans will get "free" iPhone 12s
This wave of promotion can help push the phone's sales across the country
A week before the new iPhone 12 goes on sale, the top three United States carriers have started a pricing battle, offering attractive discounts on the new 5G handset with various cell service plans.
Right off the bat, there is a $30 discount for AT&T, T-Mobile or Verizon service users, with the iPhone costing $799. If a person buys an iPhone 12 without activating it on cell service, it costs $829.
Additional offers are bigger than ever before on an iPhone. For example, offers on the AT&T website suggest customers can save up to $800 on their iPhones with different plans, covering almost the entire cost of the phone. Verizon and T-Mobile have similar deals too.
The common point in the deals is that monthly and annual plans give customers bigger discounts on the new devices. For more discounts, they can exchange their old phones too.
AT&T is offering promotions for new and existing customers. Customers can get a free iPhone 12 if they bring in their old phones and buy an unlimited plan, which costs $65 per month for one customer. This installment plan lasts 30 months.
T-Mobile is offering $850 worth of credit for iPhone 12 models over 30 payments. Users have to sign up for a T-Mobile cell service and trade their old phone, whose value will affect the discount. The T-Mobile website shows installment plans spread over 30 months -- $27.6 per month -- for the full price of the iPhone.
Similarly, Verizon is offering a free iPhone 12 for new customers if they sign on to an unlimited data plan for two years, which costs about $80 per month for one person. For existing customers, there are options of exchange with a $15 per month installment plan.
"That is the largest promotion we have ever seen on an iPhone launch day, topping the $650 offers by all carriers back in 2016 and topping the $700 that Verizon offered to new subscribers last year," said Walter Piecyk and Joe Galone of LightShed Partners, CNBC reported.
These offers will push iPhone 12 sales across the U.S. by reducing the cost of the phone with plans. Apple may also have customers upgrading sooner due to such attractive discounts. But it begs the question of whether the deals are profitable to customers. The iPhones support 5G but the strength of that network is still developing in the country. Commitments that block customers for 24 months and 30 months mean they cannot switch even if another carrier offers better speeds and price.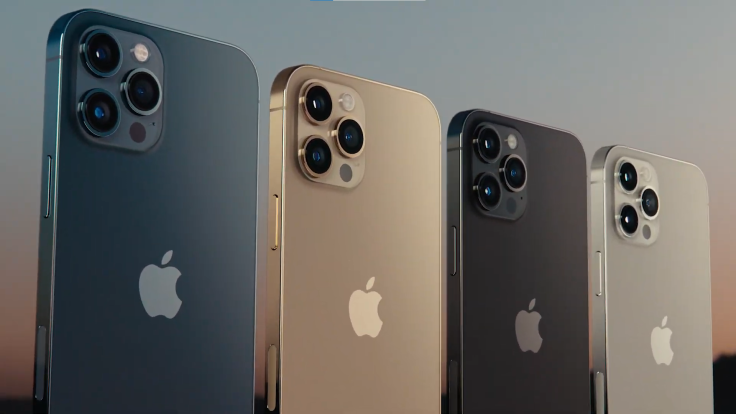 © Copyright IBTimes 2023. All rights reserved.