How Long Will It Take To Reach Herd Immunity? COVID Vaccine Calculator Has Answers
The pandemic has been waging on for nearly a year, and many are wondering when it will finally be over.
Dr. Anthony Fauci, the nation's leading expert on infectious diseases, said in an interview with CNN on Tuesday that if 70% to 85% of the population in the U.S. were vaccinated, we would start to see a sense of normalcy.
Fauci told CNN that he expects this vaccination goal to be achieved by the end of summer or early fall, but less than 2% of the population has received both doses of the COVID vaccine to date.
While Fauci hedged the return to normal life on whether or not those vaccinations occurred, saying, "There is an absolute 'but' in that. And the 'but' is that we have to address the variants."
To determine the possibility of reaching the goal that Fauci and other health experts have outlined, Bloomberg has developed a COVID database that measures when the 119 million doses that need to be administered worldwide can effectively be administered.
Using the Bloomberg Vaccine Tracker, the news outlet was able to project when a country may actually reach herd immunity based on the 75% vaccination baseline that health experts are striving for to reduce the spread of the virus.
According to the tracker, Israel may be one of the first as it is expected to hit its 75% vaccination goal in the next two months.
The U.S., however, has a long way to go.
Bloomberg suggests that the U.S. will not meet its 75% two-dose inoculation schedule until January of 2022, with some states reaching the target much earlier.
To date, the Centers for Disease Control and Prevention has administered over 35.2 million doses of the COVID vaccine. Over 6.9 million people have received two doses of the vaccine.
Other countries are also lagging when it comes to their COVID vaccination rollout as, Bloomberg pointed out that Canada will take 10 years to reach 75% coverage at its current speed of inoculations.
But as a whole, the world will not see herd immunity for as long as seven years if it keeps at the current pace of vaccinations, the tracker estimates.
The Vaccine Tracker looks at the rate that COVID shots are currently being doled out, which could change over time. Disruptions in the COVID vaccine deliveries or appointment schedules can alter the vaccination estimates, Bloomberg said.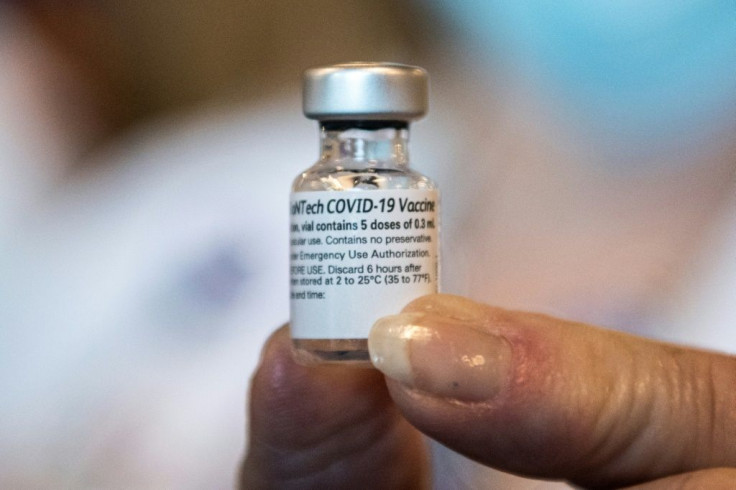 © Copyright IBTimes 2023. All rights reserved.