Vaccine Vs. COVID Strains: Why You Need A Shot
Dr. Anthony Fauci, the nation's leading infectious disease expert, is urging Americans not to wait to get the COVID vaccine as new strains of the virus emerge.
During a White House coronavirus briefing on Monday, Fauci stressed the importance of getting vaccinated as soon as possible, saying that "it is important that you might very positively prevent serious illness and disease."
Under President Biden's coronavirus taskforce, Fauci said he has been asked whether people should wait for "the next generation" of the COVID vaccine due to the new strains. He said his response has been that individuals need the vaccine now to stop the new variants from spreading.
"You need to get vaccinated when it becomes available, as quickly and as expeditiously as possible throughout the country. The reason for that is that there is a fact that permeates virology, and that is, that viruses cannot mutate if they don't replicate," he said.
Both Pfizer-BioNTech and Moderna have said that their vaccines have shown effectiveness against the new coronavirus strains.
Moderna specifically said that its vaccine showed protection against the mutations that were recently identified in the U.K. and South Africa. Moderna is now in development with a booster drug to provide additional protection, specifically targeting the South Africa variant.
Johnson & Johnson, which has said that its COVID vaccine is 66% effective against COVID-19, hopes that its drug will be effective at fighting new strains of the virus. The company said it plans on filing for Food and Drug Administration Emergency Use Approval in early February.
Protecting citizens against COVID-19 and the new strains of the virus are imperative to fighting the pandemic globally, Fauci explained Monday.
"Not only are you going to protect individuals from getting disease, not only are you going to protect them from getting infected, but you are going to prevent the emergence of variants here in our country."
He continued, "The only way we're going to completely stop mutants is if we stop this throughout the world."
The Centers for Disease Control and Prevention said it has administered over 32.2 million doses of the COVID vaccine to over 26 million people to date.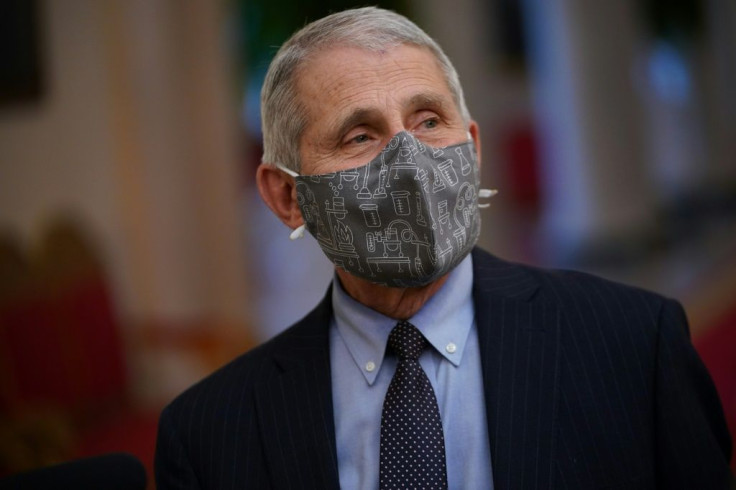 © Copyright IBTimes 2022. All rights reserved.
FOLLOW MORE IBT NEWS ON THE BELOW CHANNELS