This Is How Many Calories You'll Eat With TGI Fridays' $10 Unlimited Appetizer Deal

TGI Fridays announced it will offer restaurant goers endless appetizers for a limited time, but with unlimited starters come unlimited calories.
If you say yes to that second round of loaded potato skins, you'll be consuming nearly 3,000 calories -- way more than your recommended daily calorie limit. Going for three plates? That's 4,290 calories, double the daily recommended number of calories. Four appetizers? 5,720.
According to the United States Department of Agriculture, females between 19 and 50 years old should consume a total of 1,800 to 2,000 calories daily while the recommended amount for males of the same age is 2,200 to 2,400.
TGI Fridays announced its new "Endless Appetizer" deal Monday. The bottomless summer promotion, which runs through Aug. 24, offers all-you-can-eat appetizers for $10 per person. The only catch is diners can only receive unlimited refills on one appetizer selection of their choosing. Customers can share, but the restaurant chain does not recommended sharing.
"We're not going to slap someone's hand if they reach over and share someone else's mozzarella sticks," TGI Fridays chief marketing officer Brian Gies told USA Today. "No one should be embarrassed for coming into Fridays and ordering whatever they want to order."
But should a person be embarrassed for consuming this many calories, all for the price of $10? Below is how many calories are in each of TGI Fridays' appetizers based on nutritional information publicly available on the chain's Web site and how many calories are in multiple orders.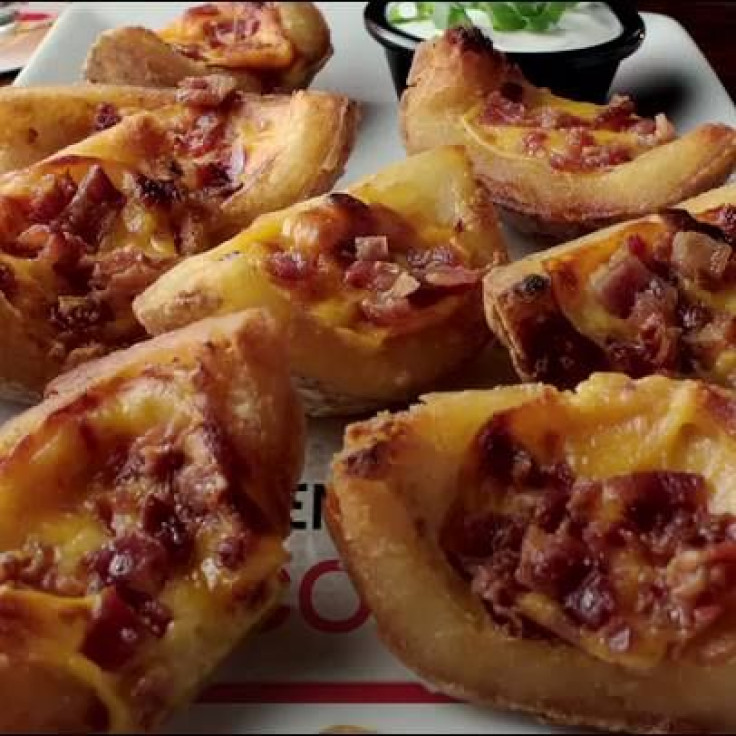 Loaded Potato Skins
One Order: 1,430 calories
Two Orders: 2,860 calories
Three Orders: 4,290 calories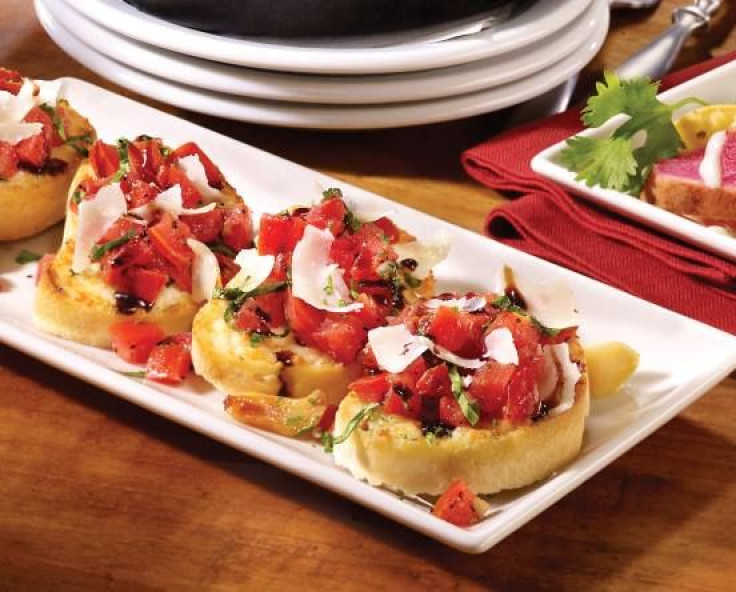 Garlic & Basil Bruschetta
One Order: 350 calories
Two Orders: 700 calories
Three Orders: 1,050 calories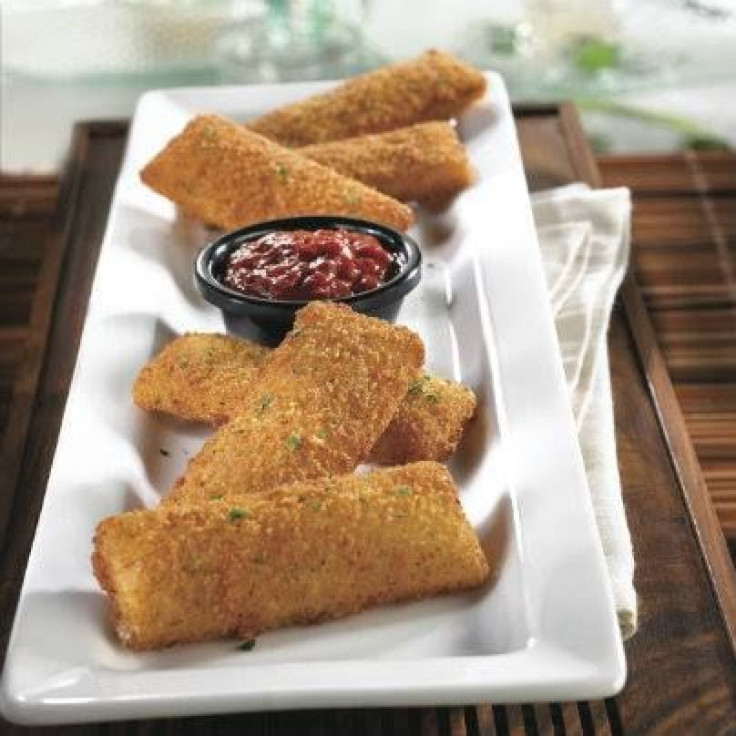 Mozzarella Sticks
One Order: 1,100 calories
Two Orders: 2,200 calories
Three Orders: 3,300 calories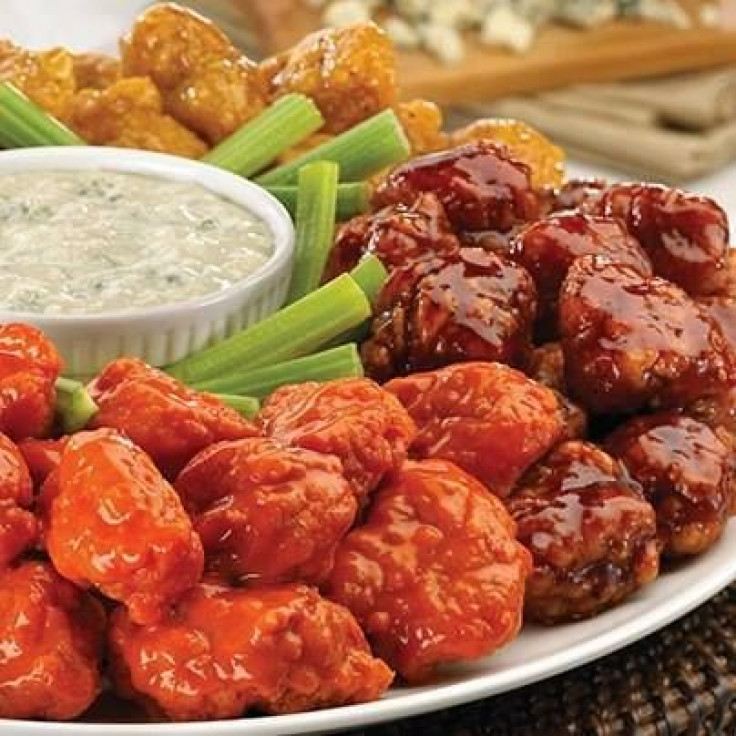 Buffalo Wings
One Order: 730-1,190 calories
Two Orders: 1,460-2,380 calories
Three Orders: 2,190-3,570 calories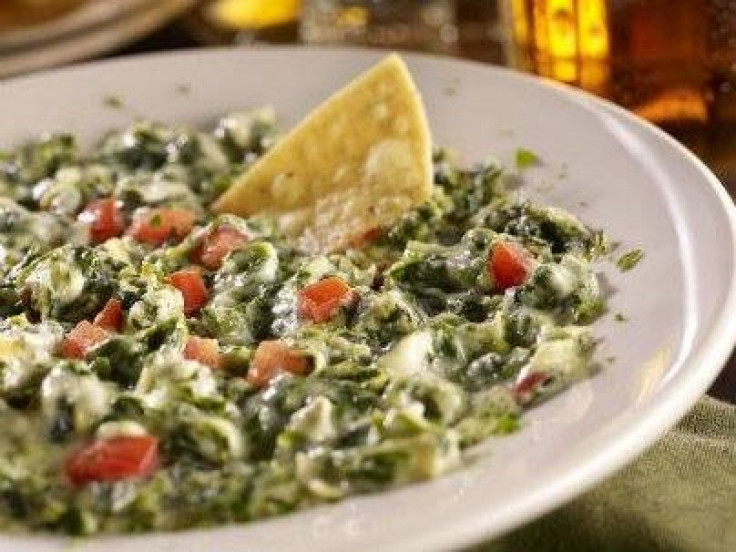 Tuscan Spinach Dip
One Order: 1,100 calories
Two Orders: 2,200 calories
Three Orders: 3,300 calories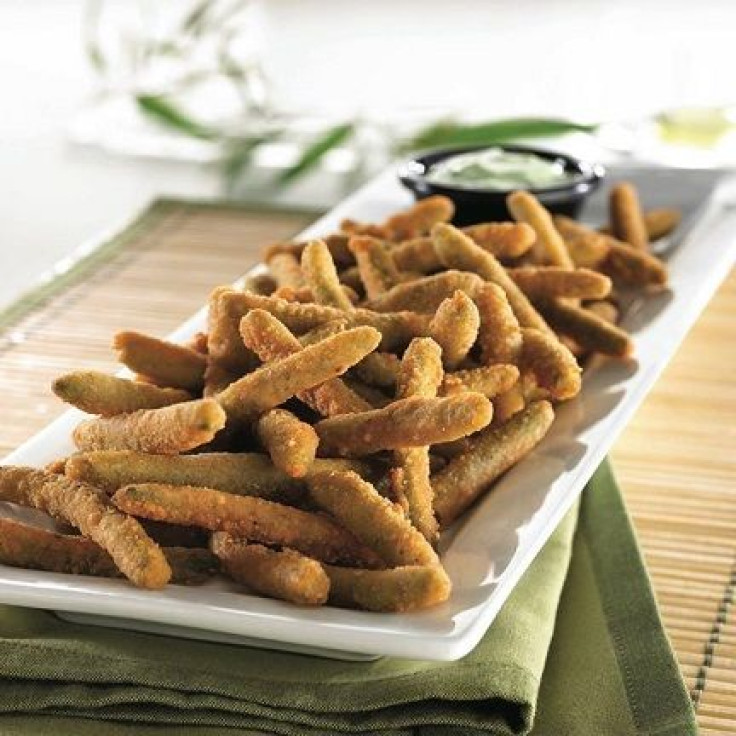 Crispy Green Bean Fries
One Order: 900 calories
Two Orders: 1,800 calories
Three Orders: 2,700 calories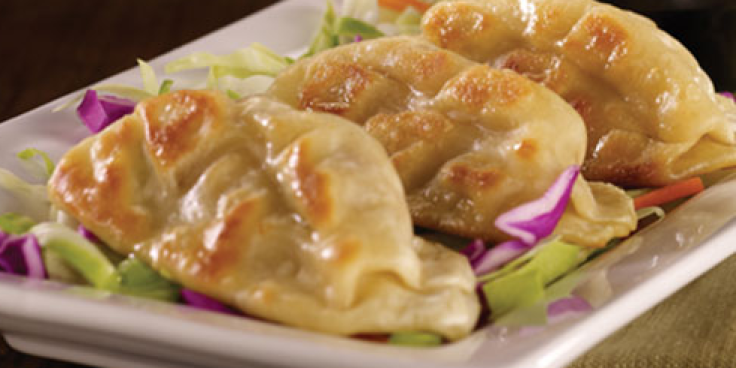 Pan-Seared Pot Stickers
One Order: 590 calories
Two Orders: 1,180 calories
Three Orders: 1,770 calories
FOLLOW MORE IBT NEWS ON THE BELOW CHANNELS